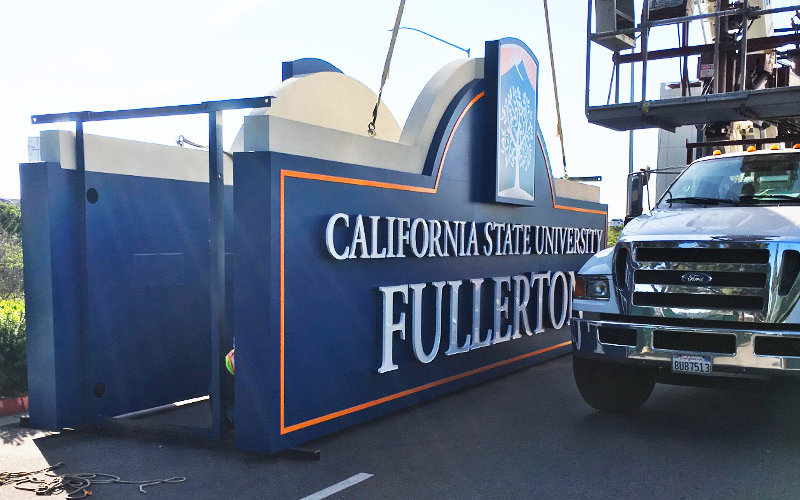 Soon drivers along the southbound 57 freeway will be able to learn about major campus-sponsored activities — such as commencement, homecoming and Concert Under the Stars — from a new electronic marquee being constructed this month near the Nutwood Avenue exit.
The new sign, which will have three screens and stand 60 feet in height, will be located adjacent to the Eastside Parking Structure. In summer 2018, a similar sign was erected closer to the north east side of campus. That sign features commercial content for which the ASC receives revenue to benefit the university.
The new sign will go live in March. Additional details about content and placement may be found online at http://brand.fullerton.edu/standards-downloads/marquees.aspx.