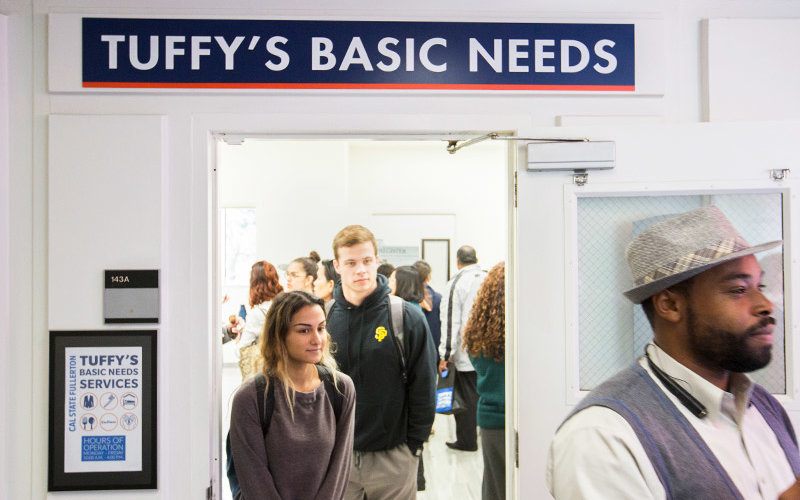 Since its grand opening one year ago, Cal State Fullerton's Tuffy's Basic Needs Services Center has served as a central location for students to receive support for unforeseen emergencies, crises or catastrophic events.
Launched through a campuswide initiative, the center provides a variety of resources that promote wellness and enable students to continue and complete their education, including food assistance programs and referrals, temporary housing, hygiene products, gently used professional attire and emergency financial support.
The center will host a Thursday, Feb. 14, open house from noon-4 p.m. in McCarthy Hall, Room 143. The campus community is invited to stop by for light refreshments, giveaways and a brief overview of its services during the last year:
1,797 visitors to the center
1,320 requests for hygiene products
230 visits to Tuffy's Career Closet
3,414 students signed up for Titan Bites
More than 500 Auxiliary Services Corp. guest cards distributed
More than 1,600 meals donated by students and matched by Aramark
More than $20,000 in emergency grant funds disbursed
For more information, visit the Dean of Students Office website or call 657-278-3211.