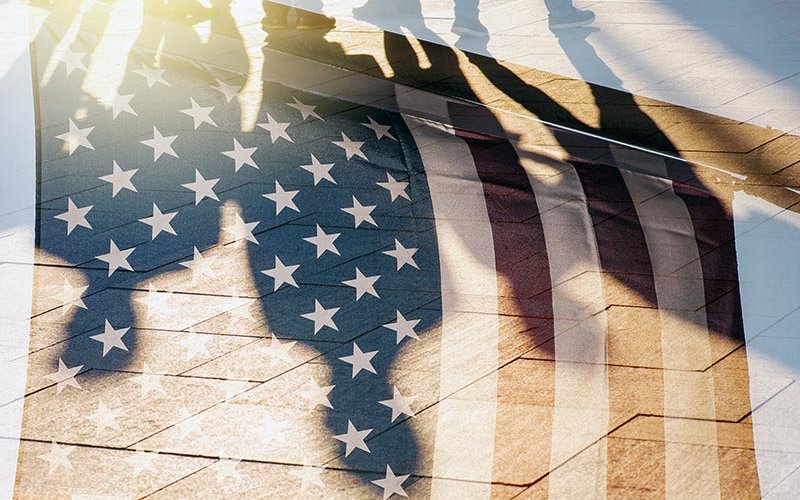 Student Kimberly Cruz Alvarez and her education faculty mentor Julián Jefferies know firsthand what it's like to be undocumented and living in the United States.
Cruz Alvarez is a "Dreamer" who came to America with her mother from the border town of Mexicali, Mexico, as an infant and grew up in Los Angeles. Jefferies, a native of Argentina, dreamed of a college education in this country and ventured to the U.S. as a young adult, where he experienced obstacles and unknowns about his future.
Jefferies, an associate professor of literacy and reading education, is now a U.S. citizen. Both Jefferies and his student have a fervent desire to share their stories through a new course he created and is teaching on "Undocumented Youth in Education."
Julián Jefferies
"I was an undocumented immigrant for 14 years in the United States, so it is a dream come true to teach this class," said Jefferies, a Fulbright García-Robles Scholar.
Cruz Alvarez, who is studying sociology and psychology, hopes to gain a better understanding about the undocumented community, and also learn from her classmates, some of whom also came to the U.S. as children.
"This class is a great way to embrace who I am," Cruz Alvarez said. "It's a class of students who I can relate to, where we understand each other and support each other. It makes me feel connected and at home — and that is very important."
The class focuses on the literacy and educational experiences of undocumented youth between pre-K and college. Through the undergraduate course, open to all majors, students are exploring literacy instruction for, and about, undocumented youth and educational policies regarding their rights and access to educational institutions.
"This course is about the experience of undocumented young people who migrated to the United States, who have grown up most of their lives here, and at some point, realize that they do not have legal immigration status," said Jefferies, who also teaches a course on "Chicano/as and (Im)migrants," which examines Latino migration to the U.S.
In the class, students are learning about how minority populations in the U.S. have been constructed as "illegal," analyzing how undocumented youth are represented in the media and exploring creative kinds of activism the undocumented have embarked upon to demand their rights, Jefferies said.
The goal is to prepare students in the class to become "agents of change" and to serve the undocumented population in pre-K-12 schools, colleges and universities, and in their future careers, added Jefferies, recipient of the California State University's inaugural 2018 Faculty Innovation and Leadership Award.
The class also has a service-learning component, where students will attend a conference on the subject, or workshops in the community, to inform undocumented high school students about their rights.
Cruz Alvarez, who aspires a career as a social worker or children's therapist, shared that a recent assignment about an undocumented Filipino opened her eyes to other migrants' personal stories.
"The undocumented come here from all over the world," she said. "For me, borders are a social construct and some people seem to forget that because now it's connected with politics, and as a result, a whole community and a whole culture suffers."
Jefferies wanted to teach this course in efforts to foster the debate on immigration based on facts, and not on the myths and untruths that are reported in the media and recounted by elected officials.
"I want to highlight the experiences of the many undocumented youth in our country — including the estimated 1,000 students at Cal State Fullerton — their challenges, and their courage," he said. "It's important to tell their story."