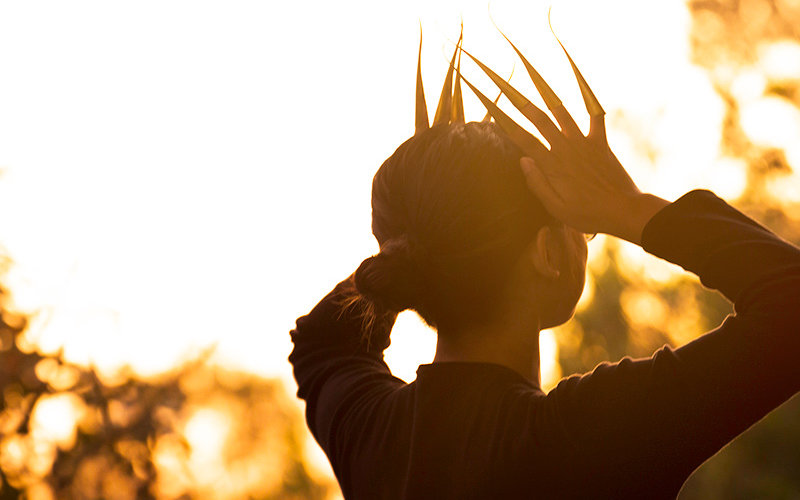 Cal State Fullerton's annual celebration of Asian Pacific Islander Desi American Heritage Month, observed in April and May, will address the theme "Transforming Words to Action: Empowering Invisible Voices."
Michael P. Perez, professor of sociology and faculty athletics representative, will keynote the Tuesday, April 9, president's reception from 5:30-7:30 p.m. in the Fullerton Arboretum's Bacon Pavilion.
A native diasporic Chamorro/Chamoru from Guam, Perez's teaching and scholarly interests include race studies, ethnic and indigenous relations, Native Pacific studies, sociology of sports, social justice, education and critical pedagogy, deviance and delinquency. His talk is titled, "Holokahiki, Ho'omau, Tu'uva'aga, Inafa'maolek I Hasso, Tere /" ("Sail to Foreign Lands, Persist, Navigate, Restore Balance, Think and Remember, Tere /the Edge, from a Diasporic Native Pacific Perspective").
The reception is hosted by CSUF President Fram Virjee and his wife, Julie, in partnership with Diversity Initiatives and Resource Centers. A follow-up dialogue, "Celebration to Learning" will be held Monday, April 15, from 11:30 a.m.-1 p.m. in Room 360 of the Pollak Library.
Other heritage month activities include:
Monday, April 15 — "APIDA Immigration Narratives: Desi Community," featuring South Asian Helpline And Referral Agency (SAHARA) community organization, 10-11:30 a.m., Pollak Library, Room 187
Monday, April 22 — "Bops, Bars and Chill Vibes: A Night of Queer Expression," featuring visiting artist Terisa Siagatonu, 5-7 p.m., Pollak Library, Room 130
Wednesday, April 24 — "APIDA Community Conversations," featuring Ashely Ongalibang of CSUF Housing and Residential Engagement, noon-1 p.m., Pollak Library, Room 187
Tuesday, April 30 — "Art of Wellness: Clay Play," noon-1 p.m., Pollak Library, Room 187
Thursday, May 2 — "APIDA Heritage Month Panel," featuring Jennifer Yee and Eliza Noh of CSUF Asian American Studies Department; Cecil Chik of Human Resources, Diversity and Inclusion; Will Concepcion of Counseling and Psychological Services; and Lilivao Tautolo of TRIO Student Support Services; noon-1 p.m., Pollak Library, Room 187
Sunday, May 5 — 17th Annual Asian Pacific Islander Desi American Recognition Celebration, noon-2 p.m., Titan Student Union, Portola Pavilion
Friday, May 10 — 20th Annual Pilipinx American Recognition Celebration, 6-8 p.m., TSU, Portola Pavilion
For more information, contact APARC at 657-278-3742 or aparc@fullerton.edu.