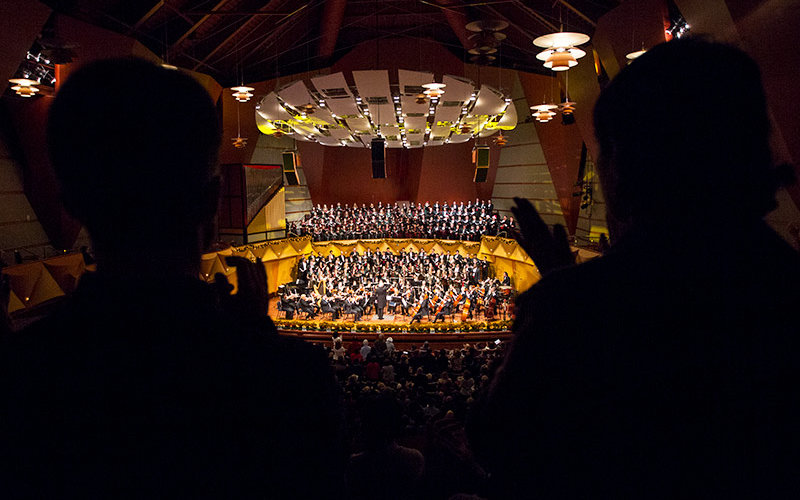 The lauded acoustics of Vaughncille Joseph Meng Concert Hall will once again flaunt the talent of School of Music students at the 12th Annual Clayes Collage Concert Saturday, March 9.
Two benefit performances — at 3 p.m. and 8 p.m. — will benefit the School of Music and its students.  
The concert is maintaining its traditional format as a 90-minute, unbroken melodic chain of musical vignettes performed by hundreds of music students. The result is a nonstop, surround-sound experience through unique collaborations and repertoire that represent the school's many disciplines.
New this year is a faculty artistic director — cellist Bongshin Ko, professor of music, who programmed the concert and oversaw its format with Mike August, the event's production manager.
"More than 200 students from the School of Music will participate, representing over 17 areas — orchestra, band, vocal, composition and more — through 24 various forms of ensembles such as large and small ensembles and solos, including the unique a capella jazz singers," explains Ko.
Among these are University Symphony Orchestra, University Singers, Symphonic Winds, Concert Choir and Fullerton Jazz Orchestra, along with other chamber ensembles and solo performances.
Ko entitled the concert "La Luce" — the light in Italian.
Tickets for the Clayes Collage Concert are available online.