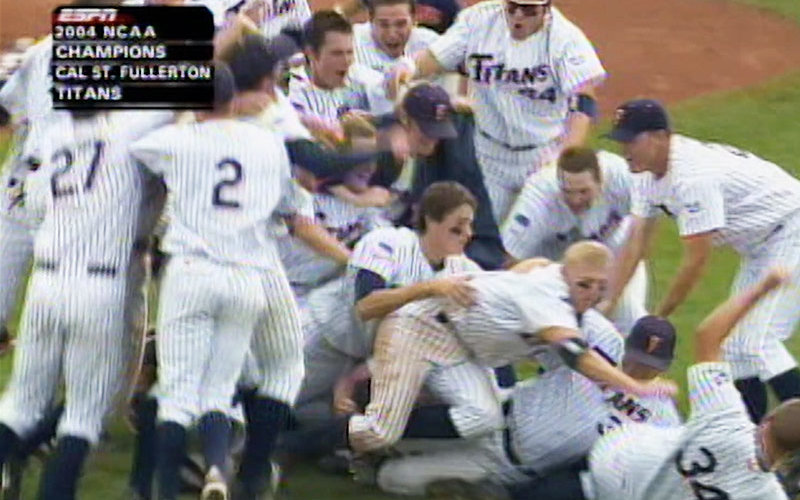 The legacy of Titans baseball is built squarely on fundamentals and a tradition of "grinding for wins."
As the Titans open Big West Conference play this week against UC Santa Barbara, former Titan baseball player Justin Turner, coaches and current players remember the 2004 championship and the legacy that is Cal State Fullerton baseball.
Titans baseball is considered one of the nation's elite and for good reason. Titans have appeared in 18 College World Series, winning four national championships.
Over the years, dozens of Titans have gone on to become Major League Baseball players, including Turner who played a central role as an infielder during the 2004 season when the squad won its fourth championship. The Los Angeles Dodger reflects on that series and the tradition of Titans baseball.
"That's what a Titan is. A winner," Turner said. "He's the guy that cares about what's happening for nine innings between the white lines and winning ball games. That's what makes the program so successful."
Visit Titans Baseball  for schedules, game updates and previews.