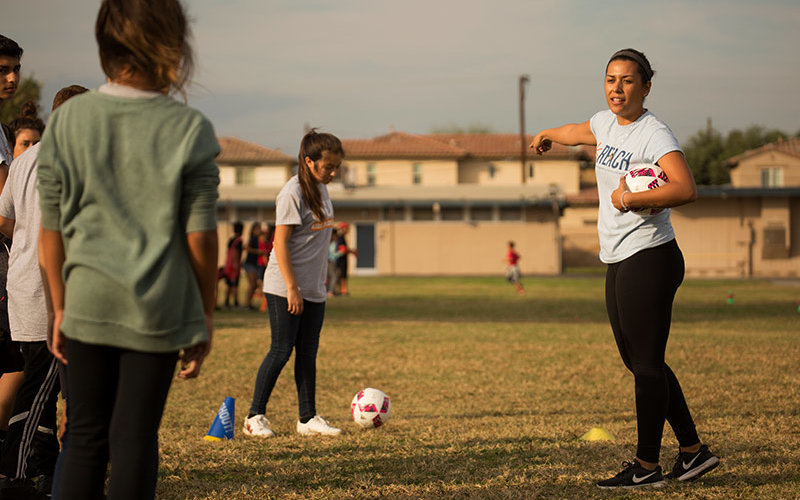 Cal State Fullerton kinesiology majors will put their knowledge and the skills they learned in the classroom to good purpose leading community members in mini-circuit training at seven local city parks Tuesday, April 2.
The programs, says Kathleen Wilson, associate professor of kinesiology, are designed to raise awareness and promote physical activity, as well as provide practical experience for the participating university students.
Sessions will be held:
Buena Park
8-10 a.m. at San Marino Park
10:30-11:30 a.m. at George Bellis Park
Placentia
9-10 a.m. at Parque de Los Niños Park
10:30-11:30 a.m. at McFadden Park
3-4 p.m. Kraemer Memorial Park
Fullerton
4:30-5:30 p.m. at Independence Park
La Habra
6-7 p.m. at Brio Park
The April 2 programs are part of Titan Workouts! Students serve as physical activity coaches to community members during the spring and fall semesters. The programs are done in collaboration with the Move More Eat Healthy Campaign, the Fullerton Collaborative and St. Jude Medical Center.
For additional information, contact Kathleen Wilson, kswilson@fullerton.edu, 657-278-8329.