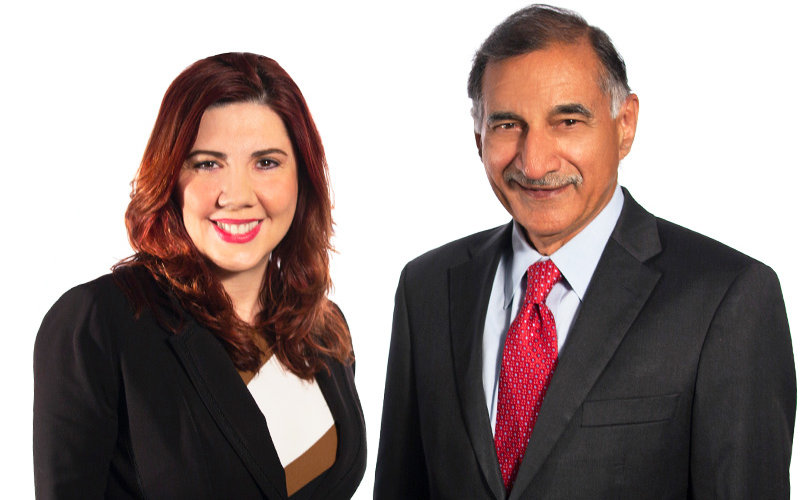 The U.S. economy continues to power along, despite having been shaken by a number of factors in the last six months — a stock market selloff, interest rate increase, government shutdown and heated trade talks.
This is good news, but what potential risks could change the economy's trajectory? Is there any weight to concerns about a coming recession? And what does this all mean for the local Orange County economy?
These are some of the many questions Cal State Fullerton economists Anil Puri and Mira Farka will address during the Thursday, April 25, Spring Economic Forecast Conference "Shaken and Stirred: A Mature Expansion Among Rising Risks."
The duo will offer their perspective on the forces likely to shape the economy over the next two years, including actions by the Federal Reserve, fiscal policy, trade and tariffs, and market volatility. "These are the four major risks that we see that could impinge on the future growth and change the probability of recession," explains Puri.
He and Farka will discuss the possibility of recession that has been on people's minds since the yield curve (the difference between the ten-year note and the three-month Treasury bill) inverted.
"The inverted yield curve has correctly predicted every single recession in the post-war era," says Farka. "But there have been cases when the yield curve has been flat or inverted and the economy did not fall into recession. The Fed's actions and the timing of its actions are key to what will happen."
While the forecast includes analysis of the U.S. economy, Puri states that its true focus is Orange County. "What we try to do is help local households and businesses make good decisions. We always want to bring it down to what it means for us here in Orange County."
Orange County's economy has done quite well in the last year, and Puri and Farka will explore constraints on continued growth and discuss the outlook on employment and housing.
Regional business leaders gather each spring and fall for the in-depth analysis and economic expertise that Puri and Farka bring to the forecast.
When asked what drives the duo's strong history of on-target forecasting, Puri first acknowledges that forecasting is a risky business. However, he believes their focus on analysis — constantly questioning how they are reading the situation, understanding data sources and drilling down to the root of seemingly conflicting data — makes a difference.
With a smile, Farka adds, "We have a talent for imagining the worst, and we're paid to be paranoid. So we're good at this."
Puri and Farka lead the Woods Center for Economic Analysis and Forecasting. Puri, a member of the faculty since 1977, has served as dean of the Mihaylo College of Business and Economics, as well as interim provost and vice president for academic affairs. He has presented the biannual economic forecasts for more than 20 years.
Farka, an associate professor of economics, has taught at CSUF since 2005. She has published in leading academic journals and is frequently invited to share her financial and economic expertise with businesses, government and educational organizations.
The sold out program, sponsored by Wells Fargo, will be held 11 a.m.-1:30 p.m. at the Irvine Marriott, 18000 Von Karman Ave., Irvine.