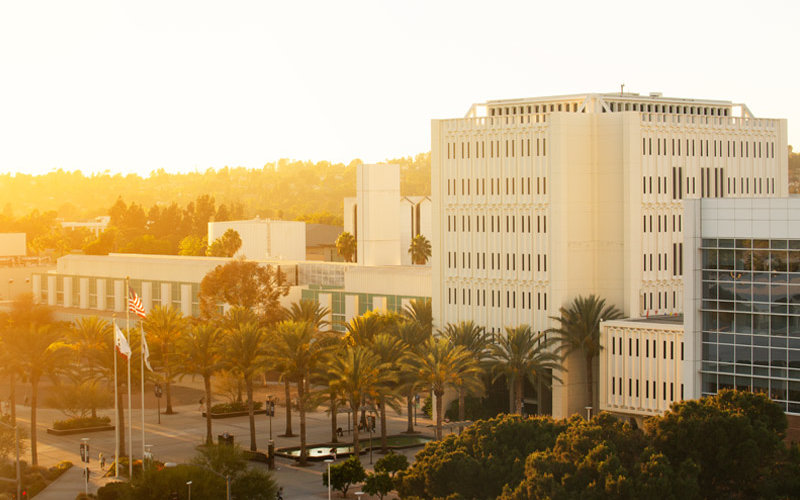 Among the recent professional activities of Cal State Fullerton faculty  are a series of podcasts created for the American Psychological Association's Division 33 by Jason Baker, associate professor of child and adolescent studies and co-director of the CSUF Center for Autism. 
The "Access Division 33" podcasts, available on Apple Podcasts through iTunes, are  interviews of leaders in the field about their work and why it is important to people with intellectual and developmental disabilities or autism spectrum disorder, Baker notes. The first two podcasts, featuring CSUF's Rachel Fenning and Elizabeth Laugeson of UCLA, are currently available.
Other faculty activities include:
Rose Sakamoto, assistant professor of nursing, authored the article "Sunlight in Vitamin D Deficiency: Clinical Implications"  published in the April edition of The Journal for Nurse Practitioners.
Shawn Wang, professor of computer science, was the keynote speaker for the 3rd International Conference on Computer and Data Analysis at the University of Hawaii and the 2019 IEEE 2nd International Conference on Information and Computer Technologies in San Jose. His presentation was titled "Data Science: Opportunities, Challenges and Priorities."
Hunter Hargraves, assistant professor of cinema and television arts, presented research from his forthcoming book at a colloquium sponsored by Cornell University's Department of Performing and Media Arts. His presentation was titled, "Let's Get a Motherf**king Abortion: Affective Economies of Perversion in Video Remix."
Carolyn Coal, professor of communications, screened her documentary about artist Wharton Esherick as part of a program of short films at the Newport Beach Film Festival. Short films by alumni Alyssa Toledo and Daniel Quint, both '18 (B.A. cinema and television arts), freshman communications major Joshua Neubert and senior cinema and television arts major Axel Jimenez also were shown as part of the collegiate showcase at the festival.
Warren Lewis, lecturer in cinema and television arts, and Micheal McAlexander, associate professor of communications, had their scripts, "Camgirl" and "The Last Solution," respectively, accepted for a panel presentation and juried script competition at the University Film and Video Conference in Minneapolis this summer.
Cindy King, professor of communications, and Micheal McAlexander, associate professor of communications, contributed chapters in "A Companion to the Action Film" published in March by Wiley. King's chapter is "Comedy in Action," and McAlexander's is "Postmodernism in Action Movies."
Jason Shepard, chair and associate professor of communications, has received a grant to participate in a workplace civility and diversity training program at the Newseum in Washington, D.C. He also has a presentation and publication proposal accepted for a symposium on diversity and free speech at William & Mary Law School in 2020.