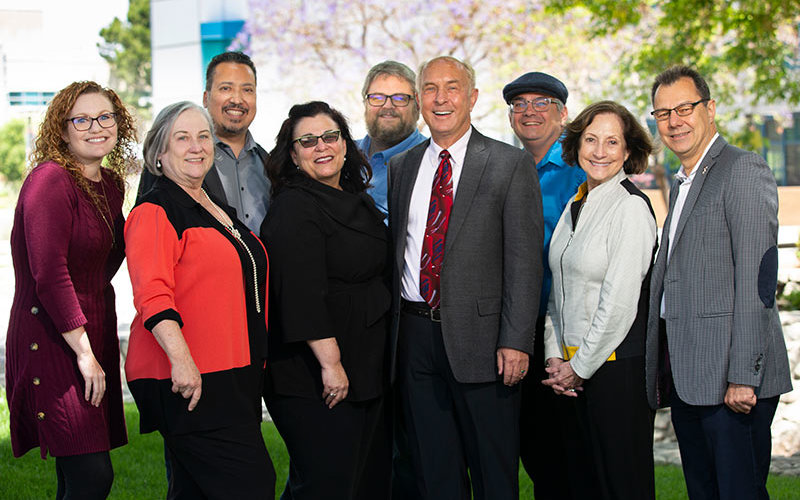 Members of Cal State Fullerton's Academic Senate returned the Senate chair, vice chair and treasurer to their positions during yesterday's (May 16) election of the 2019-20 Executive Board.
Mark Hoven Stohs, professor of finance, retained the chair position for a second tenure;
Alejandro Gradilla, associate professor of Chicana and Chicano studies, returns as vice chair, and Amir Dabirian '85, '88 (B.S., M.S. engineering-electrical), vice president for information and technology and chief information officer, was re-elected as treasurer. New as secretary is Eileen Walsh, chair and associate professor of sociology. All four were elected by acclamation.
Also serving on the senate executive board are members-at-large:
Sean Walker, professor of biological science and interim associate dean for the College of Natural Sciences and Mathematics
Michele Wood, chair and professor of public health
Megan Wagner, government documents librarian
 
Representing Cal State Fullerton on the statewide Academic Senate are:
Irene Matz, associate professor of human communication studies
Stephen Stambough, professor of political science
Mark Stohs, professor of finance
 
The Academic Senate develops, formulates and reviews educational and professional policy that becomes university policy if approved by the CSUF president. Besides faculty members, its membership includes administrators, two representatives from Associated Students Inc. and two staff members.