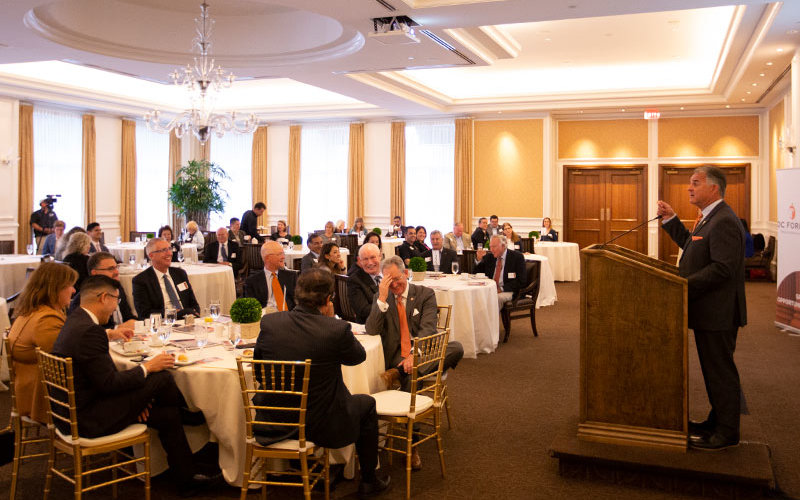 "For 30 years, I had to wake up and go to work; now I get to wake up and go to school."
President Fram Virjee spoke with conviction and heart when he recently spoke before members of the Orange County Forum, an organization designed to foster relationships, exchange ideas and discuss public policy issues. He shared his belief that his role at Cal State Fullerton was a vocation or calling, not a job.
"I feel lucky to have the opportunity to join with you and the rest of Orange County in putting our shoulders to the wheel of one of the most transformative institutions in the nation," he said. "I feel lucky to join Titan students, educators and university partners who continuously reach higher academically, professionally and in service to the university and community. And finally, I feel blessed to be a part of a very real, very warm and welcoming Titan family.
"As we approach commencement on campus, I feel the excitement and pride, not only of our students who have worked hard to earn this momentous achievement but of their parents, too, who have often sacrificed for their children.
"That's what we do. We raise up families. We create community. We create graduates who are not only ready for work, professions and careers but are ready to be active, cross-cultural and civically engaged."