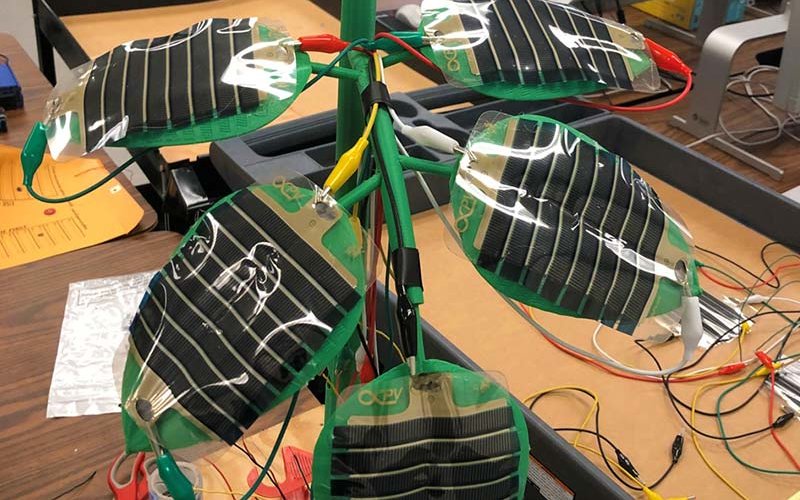 Fifteen Cal State Fullerton students are using the power and creativity of 3D print technology to create a  smart solar "tree" that can be plugged into any home outlet to generate power to the home grid and reduce energy bills.
The students are led by Sagil James, assistant professor of mechanical engineering, Kiran George, professor of computer engineering, and Rakeshkumar Mahto, assistant professor of computer engineering. 
"3D printing is a process that converts digital models into physical objects by depositing materials layer by layer," explains James​. The conversion process is faster than traditional manufacturing and hundreds of materials can be used; some of the most popular include resin, plastic, nylon, silver, steel and wax. 
Continue reading about the CSUF project, or to learn how other CSU campuses use 3D printing technology.