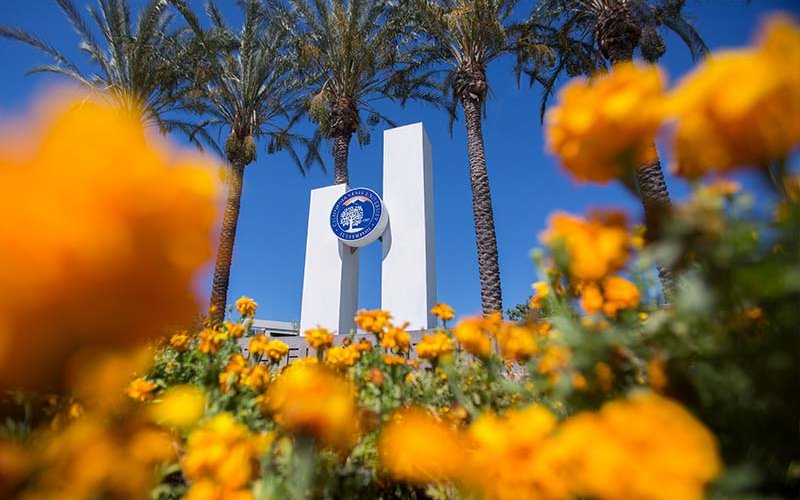 Presentations and publications by seven campus faculty members were recently announced. They include:
Patricia A. Perez, chair and professor of Chicana and Chicano studies, contributed to and edited "The Tenure-Track Process for Chicana and Latina Faculty: Experiences of Resisting and Persisting in the Academy," published in May by Routledge. 
Phil Weir-Mayta, assistant professor of communications sciences and disorders, co-authored "Investigation of Feedback Schedules on Speech Motor Learning in Older Adults," published in the International Journal of Aging Research.
Jesse Battan, professor of American studies, presented "'What Is the Correct Revolutionary Proletarian Attitude Toward Sex?' Red Love and the Americanization of Marx in the Interwar Years" at the British Association for American Studies-University of Nottingham symposium "Marx and Marxism in the United States." 
Serving on panels at the 2019 Broadcast Education Association Conference were:
Jason Shepard, chair and associate professor of communications — "Generating the Nexus: The Student-Run Firm as an Integrative Learning Solution to Broadcast and Video Pedagogy";
Tony Fellow, professor of communications — "Gaming Tech in News Coverage: Legal and Policy Issues"; and
Shelley Jenkins and David Morgasen, both lecturers in cinema and television arts — "From Lucy to Lorre: An Investigation as to Why the Traditional Sitcom Still Exists."
Robert Soto, assistant professor of mathematics, joined student groups S.M.A.R.T. GIRLS (Sisters in Mathematics and Academic Relations in Teaching) and PRIME (Pursuing Research In Mathematical Endeavors) in hosting Cal State Fullerton's 2019 Sonia Kovalevsky Mathematics Day in honor of the pioneer in mathematics and the first women appointed in mordern times to a professorship in northern Europe. The campus event, designed to engage middle school and high school girls interested in careers in the mathematical sciences, included activity sessions on the application of mathematics and a panel discussion of CSUF undergraduate students who shared their experiences as math majors.