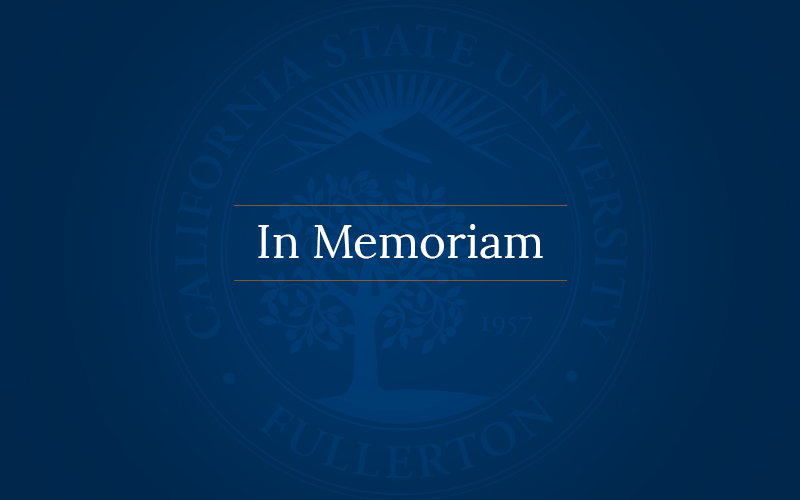 John W. Gillis, director emeritus of testing, died May 28, just 10 days before his 90th birthday.
The long-time college administrator joined Cal State Fullerton in 1978 after tenures as vice president for academic affairs at Chapman University, executive associate and chief of institutional affairs for the Association of American Colleges, and professor of psychology and dean of men at Illinois State University.
He served CSUF for 14 years, first as director of the Career Development Center, then as director of the Testing and Student Services Research Center, now the University Testing Center.
"The central aim of education is the fullest possible development of the students," explained Gillis about his goals as Career Development Center director in 1980. Through the career development process, "students acquire self-knowledge, understand their talents and goals, and learn about the world of work."
Gillis earned his doctorate in counseling and psychology at Purdue University and conducted postdoctoral study at the University of London's Institute of Education. He also served a Carnegie Postdoctoral Fellowship at the University of Michigan's Center for the Study of Higher Education.
He is survived by his partner, Gretchen McKay; two half-siblings; his son, Bruce; and four grandchildren.