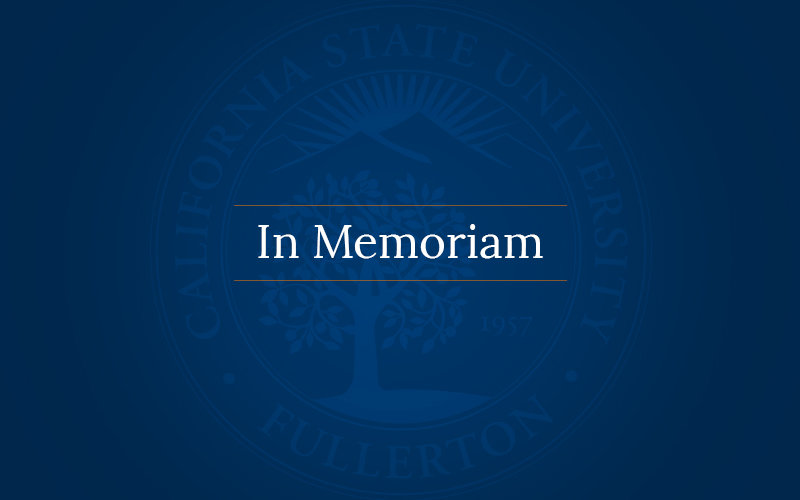 Perry E. Jacobson, professor emeritus of sociology, died June 2 at the age of 83. The scholar and educator served the campus community for 42 years, teaching more than 320 classes, as well as chairing more than 50 master thesis committees. 
Jacobson was the first to incorporate televised courses into the university curriculum. 
The sociologist — whose scholarship focused on juvenile delinquency and marginal behavior, as well as sociological theory, statistics and research methods — authored the 1976 publication "Introduction to Statistical Measures" and numerous papers, research reports and monographs.  
Jacobson's campus service ranged from department chair to service on the university's graduate council, several personnel committees and the Faculty Council, now Academic Senate.
He is survived by his wife, Kristine A. Kosak, a son, a daughter and grandchildren. At his request, no services will be held.