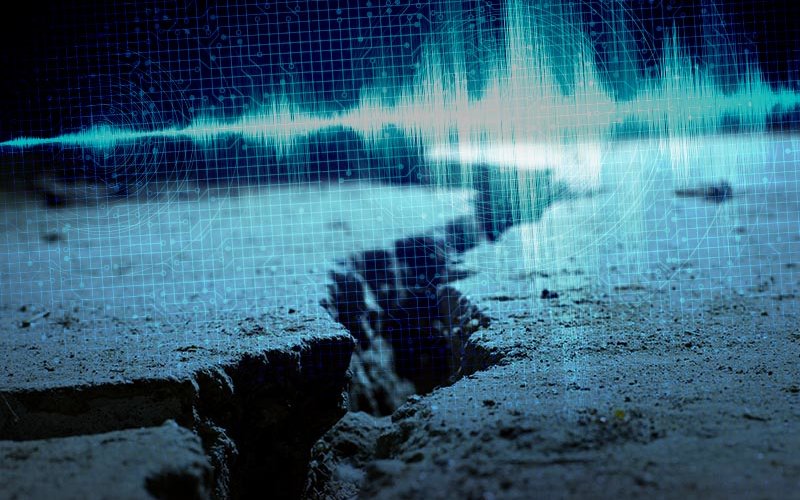 After two powerful earthquakes rocked Southern California last week, followed by strong aftershocks, some may be rattled. Is your home or office building safe? Or prone to collapsing after the next major temblor?
Many of the more recently constructed homes and buildings meet current earthquake building codes and are able to withstand strong seismic shaking. Older structures — unless retrofitted — may not be so sturdy and are vulnerable.
"If a 7.1 magnitude earthquake happened in an urban, populated area like Los Angeles or Orange County, it would be a disaster," said Kristijan Kolozvari, assistant professor of civil and environmental engineering. "It would affect all of us. The recent earthquakes are a reminder that we live in earthquake country, and we all need to have our supplies and water ready."
While no one can predict the next big quake, structural engineers and academics like Kolozvari are working together to reduce damage to homes and buildings with improved earthquake-resistant designs.
However, in Southern California, there are older, wood-frame structures built long before more stringent seismic building standards were put into place in the mid-1970s — after the deadly 1971 San Fernando earthquake. These structures are at risk of collapse in the event of a strong earthquake, said Kolozvari. 
To address the risk of these structures collapsing during or after ground shaking, Kolozvari and his graduate student Kamiar Kalbasi, along with collaborators from Degenkolb Engineers in Los Angeles and Mehrain Naeim International in Irvine, recently completed a comprehensive, year-long study focusing on the seismic strengthening of so-called "soft-story" wood-frame buildings.
This is an example of a soft-story apartment building in Los Angeles. Photo by Kristijan Kolozvari
Kalbasi, an international student who earned his bachelor's degree in engineering from K.N. Toosi University of Technology in Tehran, is finishing the master's degree program in civil engineering this summer. He began an internship at Degenkolb Engineers last summer and was recently hired by the company.
Soft-story buildings, typically built of wood panels and stucco with parking garages on the first floor (known as "tucked under" parking) are at risk of major damage in a strong earthquake, Kolozvari said. These multi-story buildings generally are weaker on the lower levels due to open walls on the first floor, and lack support for upper floors as seismic shaking intensifies, he noted.
The team's analytical study focused on evaluating the behavior of soft-story buildings during a significant quake — specifically the typical three-story wood-frame buildings, which includes homes and apartments, in the Los Angeles area — and how to mitigate the damage. The city of Los Angeles introduced a mandatory seismic retrofit ordinance that requires strengthening of all soft-story wood buildings by 2023, Kolozvari explained.
CSUF faculty member Kristijan Kolozvari, left, and graduate student Kamiar Kalbasi, third from left, along with collaborators from Degenkolb Engineers in Los Angeles and Mehrain Naeim International in Irvine, recently received a best research award from the Structural Engineers Association of Southern California.
"There are more than 13,000 soft-story buildings in Los Angeles — and all have to be retrofitted to meet standards for earthquake safety," he said. Kolozvari pointed out that to date, many of these vulnerable buildings are not retrofitted to meet current earthquake building codes.
Their study proposes adding a steel frame that would give the building the optimum amount of strength and stiffness to hold it up and reduce the risk of collapse. However, the study shows that using a steel frame that is too strong or too stiff could result in a significant transfer of forces that could increase the probability of collapse, Kolozvari added.
The civil engineers are finalizing a paper to be submitted for journal publication and Kolozvari plans to present the research at the Structural Engineers Association of California annual meeting next month. For their study, the team also was awarded the S.B. Barnes Research Award from the Structural Engineers Association of Southern California, which also is recommending the study's findings to the city of Los Angeles.