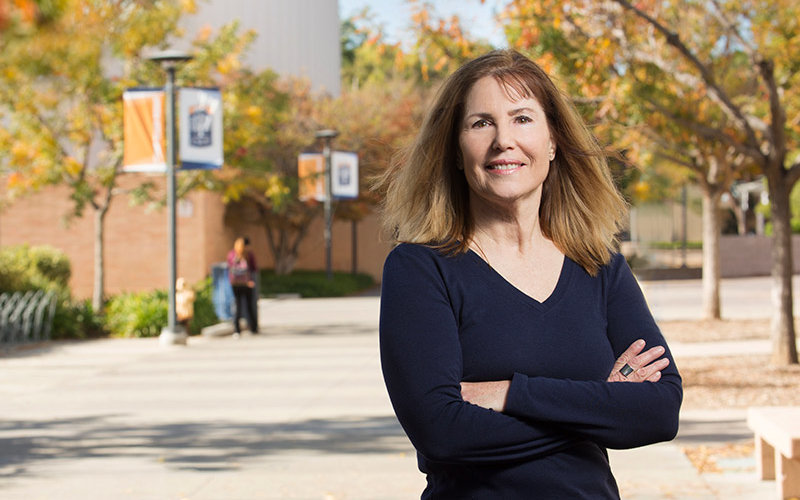 CSUF alumni sisters Ruth Yopp-Edwards and Hallie Yopp Slowik, are among those recently honored with emeriti titles. 
The two sisters both earned bachelor's degrees in psychology in 1976 and masters of science in education in 1981 from Cal State Fullerton. Following the completion of their doctorates at UC Riverside, they returned to CSUF to serve their alma mater for 33 years.
In recognition of their service to the campus community, President Fram Virjee recently conferred on the long-serving educators the title of professor emeritus of elementary and bilingual education.
Also honored:
Martin Bonsangue, professor and department chair emeritus of mathematics, in honor of 26 years of service
Barbara Cherry, professor emeritus of psychology, in honor of 16 years of service to the campus community
Orville Chapman, lecturer emeritus in the American Language Program, in recognition of 24 years of service
Ruby Cook, administrative analyst/specialist emeritus, for 25 years of service to Cal State Fullerton
Marilou Encina, administrative analyst/specialist emeritus in the Division of Human Resources, Diversity and Inclusion, in honor of 26 years of service
Silvia Gonzalez, assistant manager emeritus for compensation services in Human Resources, Diversity and Inclusion, in recognition of her 15 years of service
Jule Selbo, professor emeritus of cinema and television arts, honoring 15 years of campus service