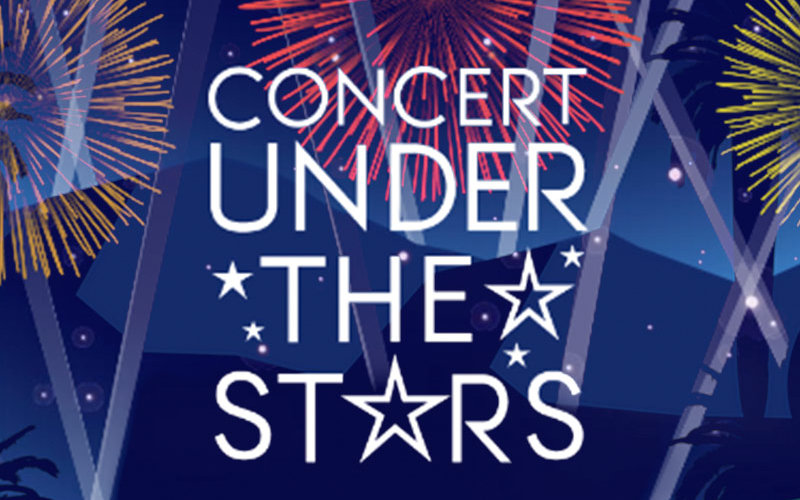 It was the summer of 1969 and on a field in Bethel, New York, 400,000-plus young people gathered for the open-air music festival called Woodstock. Woodstock created a sensation reflected in music, films, books and culture for five decades. 
In celebration of Woodstock's 50th anniversary, Cal State Fullerton will recreate that spirit in a high-energy musical variety show Saturday, Sept. 21, during the university's annual Concert Under the Stars.
Students from the university's award-winning dance and musical ensembles will share the stage with notable alumni, including Brooke Aston '02 (B.F.A. theatre arts-musical theatre), actress Emily MItchell '00 (B.A. theatre arts); and Marlene Martinez '07 (B.F.A. theatre arts – musical theater). Guests will be entertained with nostalgic favorites in a production themed "Peace, Love and Music."
"Throughout the year, our music and theatre arts students have opportunities to perform in concert halls around the world," said Dale Merrill, dean of the College of the Arts. "Concert Under the Stars is one of our favorite ways to showcase the talents of all our students together for our own community."
As in past years, Concert Under the Stars will culminate in a dazzling show of fireworks.
Festivities begin at 5:30 p.m. with the concert following at 7:30 p.m. Free lawn seating is still available. Reservations are requested and can be made online. Guests are encouraged to bring a picnic to share with friends and family, or purchase dinner from a variety of food trucks. No outside alcoholic beverages are permitted on campus.
Free general parking is located in Lots A and G. Parking for the disabled is available in Lot A and the State College Parking Structure. A map is available online.
As Cal State Fullerton's signature fundraising event, Concert Under the Stars draws thousands of attendees each year. Proceeds support scholarships and student-centered programs. For more information, visit fullerton.edu/concert.