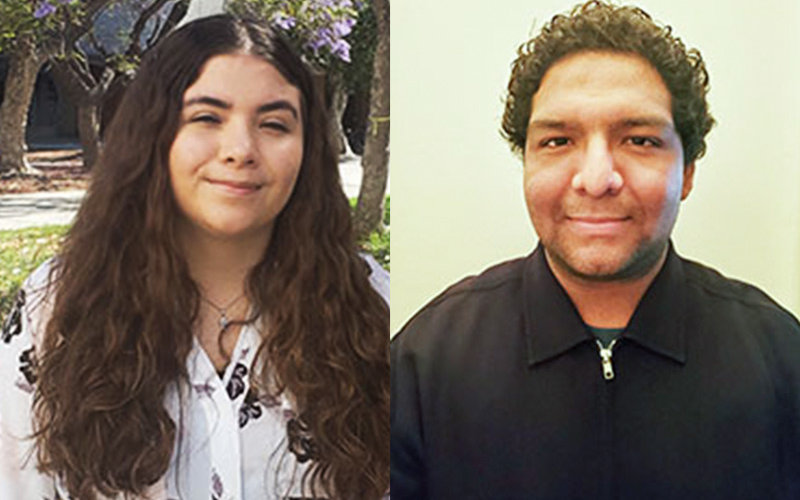 Honors students and history majors Monique Garcia and Andres Muñoz-Ramirez has been selected for the Mellon Mays Undergraduate Fellowship program, which supports students who plan on pursuing a doctorate in the humanities immediately after completing their bachelor's degrees.
Cal State Fullerton is part of a five-campus CSU consortium that received funding last year from the Andrew W. Mellon Foundation to establish the fellowship program on campus.
The funding supports increasing rigorous academic opportunities and includes financial help for the fellows.
"I am very excited for our honors students who are participating in the program, because they represent our diverse students who later will become faculty members leading new research and understanding in their fields with a particular sensitivity to traditionally marginalized groups," said Sandra Pérez, director of the University Honors Program.