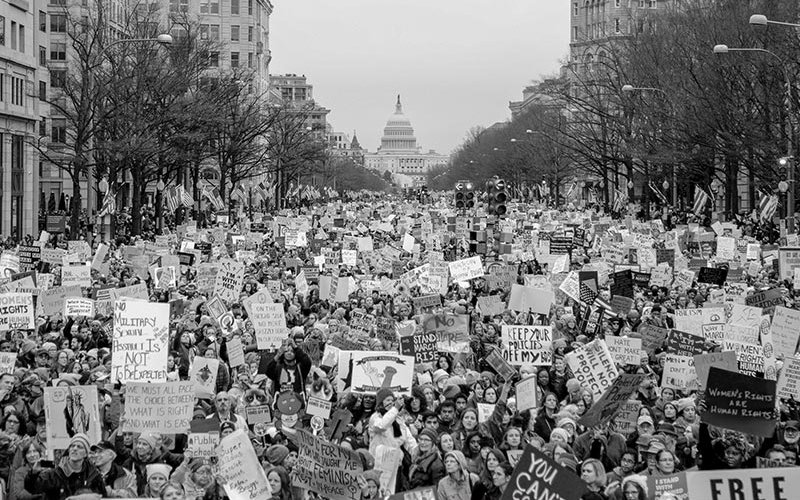 The College of Humanities and Social Sciences presents its fall lecture series, focusing on the theme "Social Movements, Civic Engagement and the Movement of Ideas."
The free, lunchtime lectures will be held in the Humanities-Social Sciences Building, Room 219. For more information, visit the HSS website.
Monday, Oct. 7, noon to 12:50 p.m.
"Identity, Politics and Inclusion Among Muslim and Jewish College Students"
Ella Ben Hagai, assistant professor of psychology, examines the interaction between Muslim and Jewish students' explorations of their ethnic and religious identity, political engagement, and understanding of the outgroup narrative.
"A Transformative Justice Vision for Title IX in the Era of #MeToo"
Xhercis Mendez, associate professor of women and gender studies, examines current university responses to sexual assault, highlighting key ways in which institutional responses that foreground Title IX compliance do little to disrupt the conditions that enable gender-based violence on university campuses in the first place.
Tuesday, Nov. 5, 11:30 a.m. to 12:50 p.m.
"From Fields to Kitchens: California's Restaurant Workers Defining Foodways and Defying Borders"
Allison Varzally, professor of history, tracks the growth of immigrant laborers in Southern California restaurants and argues that their presence not only made restaurants central institutions within an increasingly multicultural region, but altered conceptions of undocumented migrants and complicated discussions about border security, fair hiring practices, and the costs of American consumption.
"Carurú: The Enigmatic Origin of Brazil's Signature Afro-Brazilian Dish"
Robert Voeks, professor of geography and the environment, explores the significance of a hearty green stew known as carurú to the Afro-Brazilian community, the convoluted history of the dish, and the current war against carurú being waged by evangelical groups.
Monday, Dec. 2, noon to 12:50 p.m.
"What is Radicalization?"
Joshua DiPaolo, assistant professor of philosophy, discusses the challenges associated with defining "radicalization," explains why defining radicalization matters, and identifies promising avenues to pursue when inquiring into how to prevent cases usually labeled "radicalization."
"Civic Engagement in the Post-Truth Era: The Problem of Partisan Cheerleading"
Andrew Howat, associate professor of philosophy, discusses two types of political discourse and how distinguishing between them can help people engage with one another more respectfully and constructively.