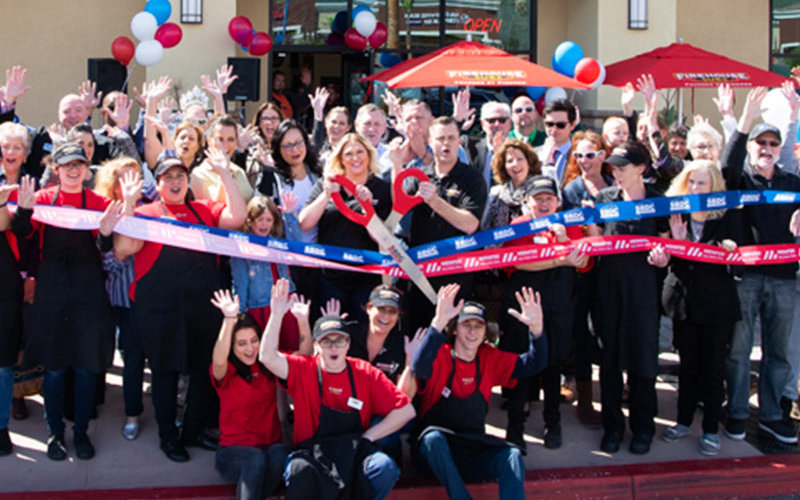 The Small Business Development Center on Cal State Fullerton's Irvine Center has empowered thousands of Orange County startups since 1991. And with a recent grant of more than $2 million from the Small Business Administration, they are striving to have an even greater impact on the region.
The SBDC provides free, one-on-one consulting on marketing, management, funding and business planning to Orange County companies with fewer than 500 employees. The center currently reaches 34 cities in the county, says Mike Daniel '99 (B.A. business administration-marketing), regional director of the Orange County Inland Empire SBDC network. 
Beyond consulting, the SBDC offers workshops on everything from selling on Amazon to expanding into global markets. The center also partners with local chambers of commerce on training programs. "Cocineros," a five-week course at Santa Ana's Fourth Street Market, trains food-based startups from concept to launch, and participants can use the site's commercial kitchen too. 
"We focus on 'lifestyle businesses' — where the owner wants to build and run the business — rather than on startups seeking to catch the eye of investors and sell off," Daniel explains. "This SBA grant allows us to continue to build our consulting resources — particularly in our focus areas of restaurant, retail and hospitality."
The 18 consultants on the SBDC payroll are seasoned business professionals, including alumnus Mike Hill '90 (B.A., business administration-finance), CEO and founder of two software companies in the education and dental practice arenas. He's excited to lend his expertise to help other entrepreneurs.
Hill got help from the SBDC when he was a budding entrepreneur 25 years ago, but today's offerings are far beyond what was available then. 
"Now we align clients with people in their industry," he explains. "We are industry specialists with  a network of vendors and suppliers and have one mission: to advance the client's business. That's the value." 
While the SBDC clearly benefits the local community, it also offers inestimable work experience for the CSUF student interns who support center activities. 
Kylee Zhang, '19 (M.S. information systems-business analytics) and Holly Kim, senior in business administration-decision sciences, produce in-depth market research reports for clients. They scour the web and business databases, analyze data, construct a picture of the market and competitive landscape and determine how to best communicate the market picture to the client.
"It's been great for me to apply the tools and knowledge I've learned to real-life scenarios," says Zhang.
Kim agrees. "As an undergrad, it helps me connect the dots better. The clients have different industries, which gives me perspective on what's out there. And I learn a lot from Kylee too. She has a broader understanding of business and can see the full picture."
Daniel describes the SBDC as a true "value-add" for the campus. "We help the local community grow businesses, which in turn allows them to hire more of our graduates. And some of the businesses we help are run by CSUF alumni too."
Find more information about the SBDC online or by calling 1-800-616-SBDC.