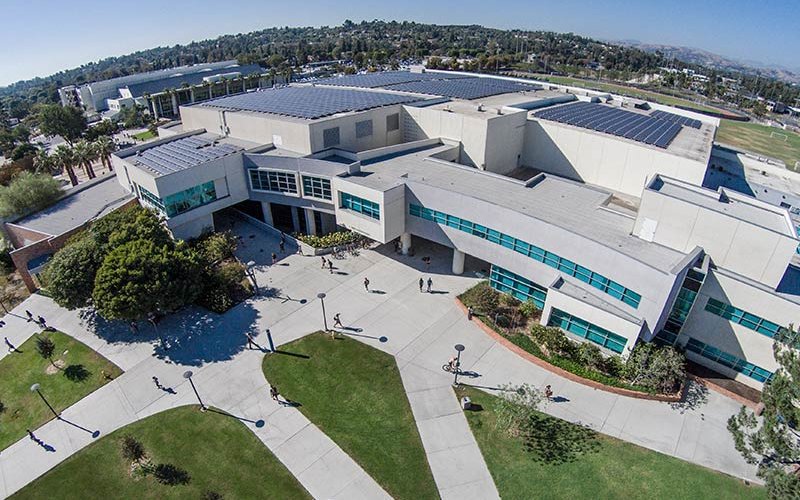 Cal State Fullerton is among the universities recognized in The Princeton Review's 10th annual Guide to Green Schools 2019.
The publication profiles 413 colleges with strong commitments to green practices and programs. Review editors analyzed more than 25 data points for the final selection of schools for the guide, including academic offerings and initiatives, campus policies and practices, and green career preparation for students.
Cal State Fullerton, which holds a silver ranking in the Sustainability Tracking Assessment and Rating System, was given a 90 out of 99 ranking for its efforts, including having a sustainability officer, alternative transportation options, a greenhouse gas inventory plan, a number of LEED equivalent or certified buildings and master's degree in environmental studies.
For details on the university's efforts, visit the Sustainability Website.