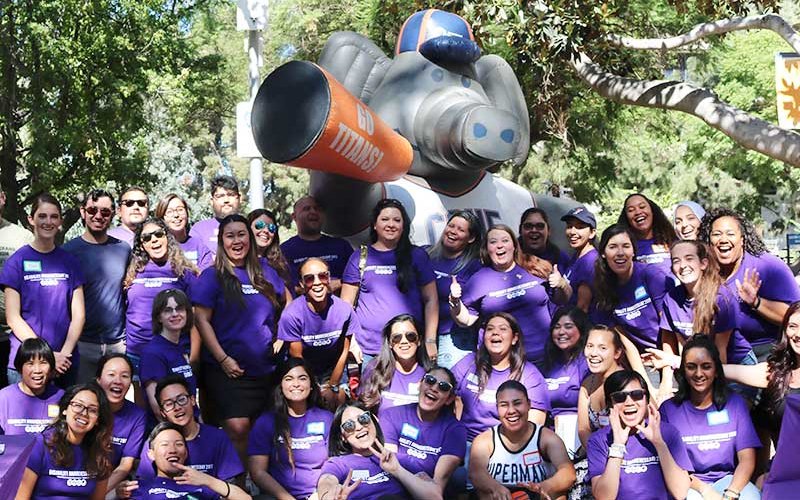 Disability Support Services celebrates the 4th Annual Disability Awareness Day Wednesday, Oct. 23, from 10:30 a.m. to 2 p.m. in front of the Humanities-Social Sciences Building. Open to campus members and the public, the event features a disability history exhibit, guest speakers, student talent show, pet therapy and resource fair. 
"This event celebrates our community's diversity, inclusivity and pride," said Lori Palmerton, director of Disability Support Services, who is among the speakers.
Guest speakers, beginning at 10:30 a.m., include CSUF President Fram Virjee. Student speakers and Division of Student Affairs leaders will deliver remarks between 11:30 a.m. and noon. The talent show, featuring 10 student performers — dancers, singers, artists and a poet  — begins at noon. Use the hashtag #DAD2019 to help promote the event.
Disability Support Services serves about 1,700 students and offers a range of programs and resources, such as testing accommodations, accessible media and technology, workshops and peer mentors. For more information, visit the Disability Support Services website.