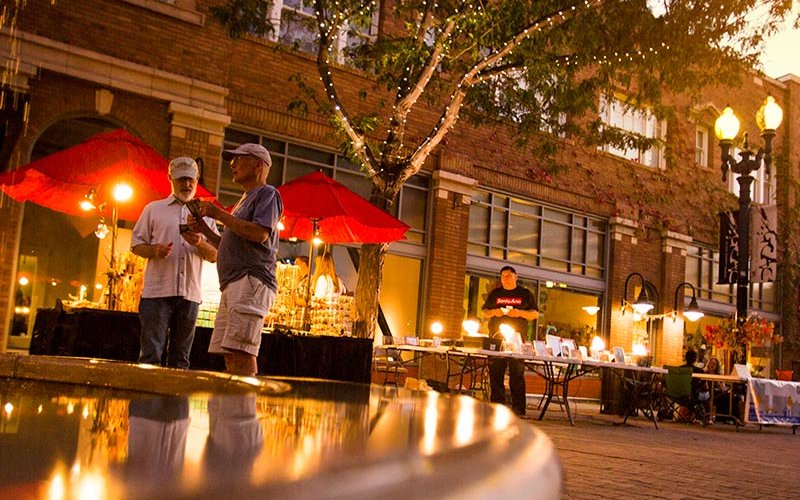 Grand Central Art Center, created through a partnership between Cal State Fullerton and the city of Santa Ana, will be celebrated Wednesday, Oct. 16, as one of the 2019 OC Arts Awards honorees.
The center — created to serve as a studio and living space for students that features classrooms, galleries, exhibition spaces and a theater — will be honored with the Achievement Award for Outstanding Arts Organization.
Opened in 1999, Grand Central offers a vast array of exhibits and programs, including a vibrant artist-in-residence program and monthly First Saturday activities to engage and serve the community. Current director and chief curator is John Spiak.
"Grand Central Art Center is honored to be receiving this award and to be among this year's incredible awardees," said Spiak. "We consider ourselves fortunate to have the opportunities of working with inspiring artists, community partners and engaged members of our communities.
"The work GCAC realizes would not be possible without the support of foundations, corporate sponsors and individuals who believe in our vision. The leadership of Cal State Fullerton, CSUF College of the Arts, and the city of Santa Ana empower us in our continued success, helping to build upon the strengths through our institutional mission. 
"Most of all, this award is an acknowledgment of the effort and daily achievements from an incredible GCAC team, especially Associate Director Tracey Gayer," Spiak added. 
Grand Central is located at 125 N. Broadway Santa Ana, 92701. Hours are 11 a.m. to 4 p.m. Tuesday through Thursday, 11 a.m. to 5 p.m. Fridays-Saturdays and 11 a.m. to 3 p.m. Sundays. For more information, go to grandcentral.com, call 714-567-7233 or email grandcentral@fullerton.edu.