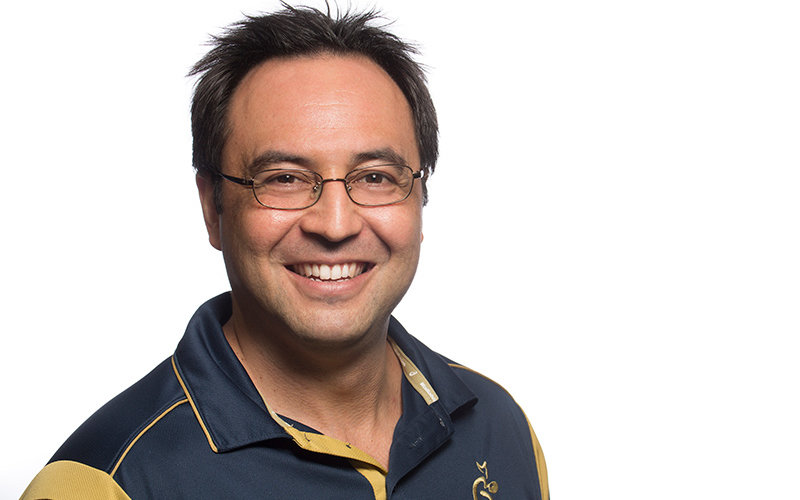 Faculty from the colleges of Communications and Health and Human Development at Cal State Fullerton are sharing their expertise at a series of October conferences.
Coming Up: Robert Lockie, assistant professor of kinesiology, will be among the speakers at the 126th International Association of Chiefs of Police Annual Conference and Exposition Oct. 26-29 in Chicago. Lockie will by discussing "Understanding Physical Fitness and Employment Standards," based on physical screening and testing he and kinesiology students have conducted with members of the Los Angeles County Sheriff's Department. 
Earlier this month, several College of Communications faculty, including the dean of the college, were among the presenters at the Public Relations Society of America 2019 International Conference Oct. 20-22 in San Diego. 
Dean Bey-Ling Sha gave a keynote address on "Navigating Waves Of Change: How Identity and Public Relations Facilitate Organizational Survival" and participated in the "Academic Leadership: Transitioning From Faculty to Administrator" panel. 
Dean Kazoleas, professor of communications, spoke on "Teaching Crisis Communications to Undergraduates: Instructional Exercises to Assist in the Development of Risk Analyses, Crisis Strategy and Professional Quality Crisis Plans" while Douglas J. Swanson, professor of communications, and Elise Anguizola Assaf, visiting faculty in communications, presented "University Student-Run Agencies on the World Wide Web: Presentations of Strategy, Creativity and Professionalism."     
Elsewhere, HyeKyeung Seung, chair and professor of communication sciences and disorders, served on the panel discussion "Developing Competencies and Meeting Challenges As Department Chair," as part of the Experienced Department Chairs Workshop offered by the CSU Chancellor's Office Oct. 4.