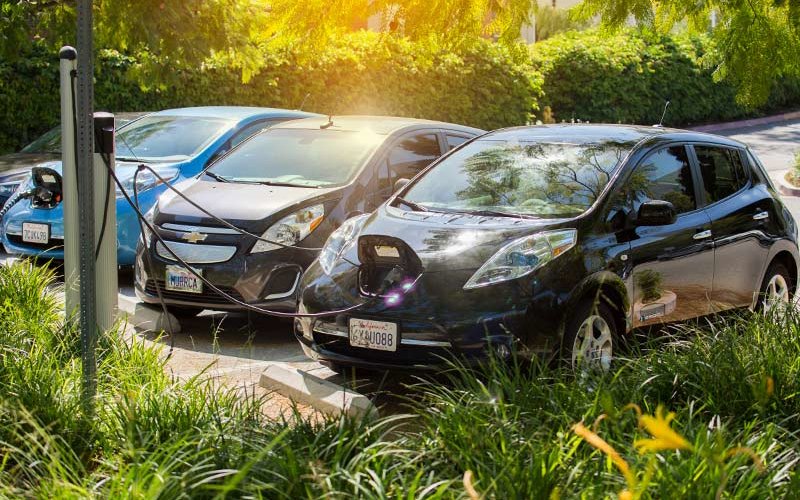 Two new DC fast-charging electric vehicle stations are now available behind Steven G. Mihaylo Hall.
Installed this month to replace two outdated EV chargers, the new DC fast chargers from ChargePoint can fuel most vehicles in less than 30 minutes. 
The chargers were funded in part by an $80,000 rebate from the California Electric Vehicle Project (CALeVip), through the California Energy Commission and Center for Sustainable Energy. The project aims to improve air quality, fight climate change and cut petroleum use by improving California's EV infrastructure.
Remaining costs for the project will be covered by revenues from the use of charging stations on campus.
Cal State Fullerton now has 37 electric vehicle charging ports across campus, including 25 charging ports along Gymnasium Drive, where students, faculty and staff can plug in free-of-charge. Learn more about EV parking here.
Using electric vehicles helps to reduce greenhouse gas emissions, clean the air and fight climate change, while saving vehicle owners the cost of gas.
From July 1, 2017, to June 30, 2018, campus drivers plugged in for 14,094 vehicle charging sessions, helping to spare the use of 14,646 gallons of gasoline and preventing 48,406 kilograms of greenhouse gas (GHG) emissions. 
For more details on the university's sustainability efforts, visit fullerton.edu/sustainability.