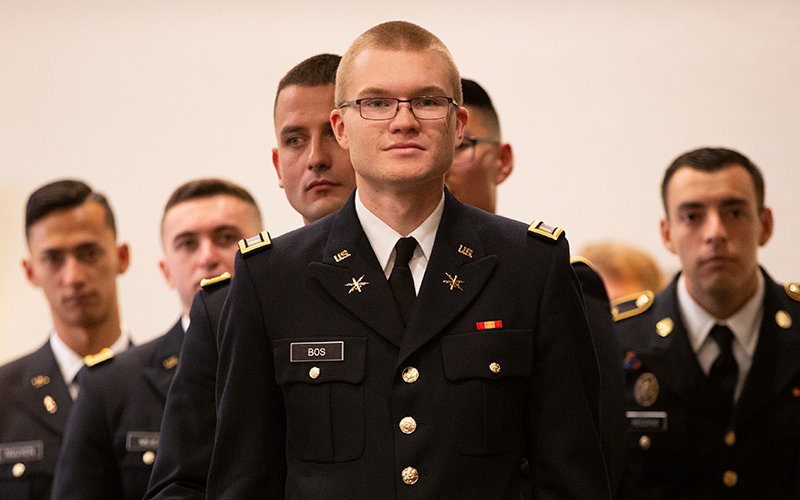 Family, friends and campus supporters will be on hand Friday, Dec. 13, when five U.S. Army cadets in Cal State Fullerton's Reserve Officer Training Corps take the oath of office and are commissioned for duty as second lieutenants.
Once commissioned, most of the new officers will undergo up to a year of officer training, then report to their respective duty stations in the United States or abroad.
The CSUF ROTC program welcomes cadets from other universities and colleges. The cadets who are completing bachelor's degrees are: 
Cal State Fullerton
Kevin Alvarez, mechanical engineering
Zachary Adams, history
Adam Klein, political science
UC Irvine
Immel Moreira, international studies
Ayush Gulati, business and economics
The 8 a.m. program will be held in Cal State Fullerton's Titan Student Union Theater, located at 800 N. State College Blvd., Fullerton 92831. The cadets will be honored with Congressional and state Senate certificates of commendation during the ceremony.
For more information, contact the Department of Military Science at 657-278-3007.