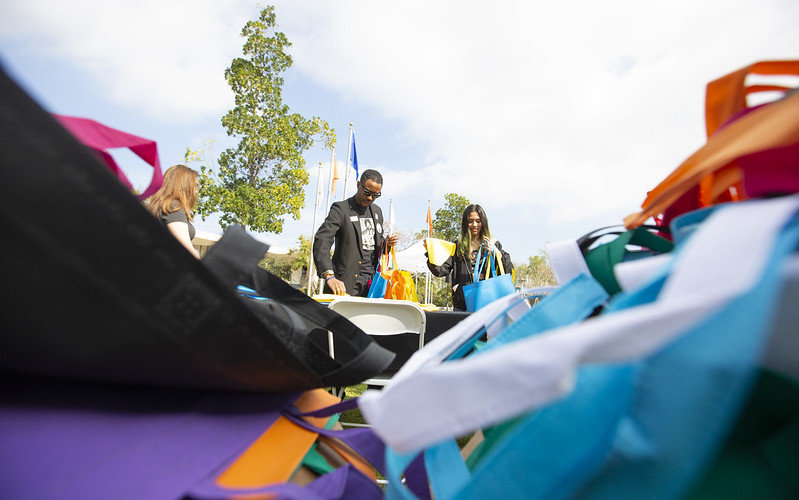 Students, staff and faculty members answered the call to volunteer for the on-campus day of service Jan. 22,  held in observance of the designation of Martin Luther King Jr. Day as a national day of service. Campus members stopped by Becker Amphitheater and assembled care packages — colorful reuseable totes filled with essentials such as toothpaste and toothbrushes, body wash, shampoo and conditioner, hand towels and socks. The care packages were donated to Mercy House, dedicated to ending homelessness by providing housing opportunities, programs and supportive services.
"MLK Day is not a day off, but a day on to give service and contribute to the community. This is our small way of observing that at Cal State Fullerton," said Sofie Leon, director of Diversity Initiatives and Resource Centers, which coordinated the service event.
For information about other community service events organized by local organizations in Orange and Los Angeles counties during the month of January, call the center at 657-278-4391.