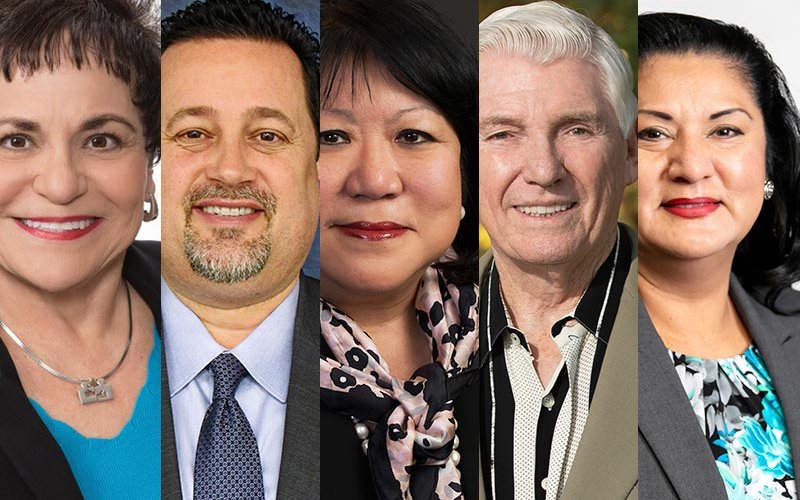 In a tribute to educators, the College of Education is honoring teachers, administrators and others who have made a difference in the lives of their students and communities at the Saturday, March 7, Honor an Educator Luncheon and Ceremony.
The Honor an Educator program was created in 2006 to provide scholarships for College of Education students preparing to become teachers. The noon-2 p.m. event in Titan Student Union Portola Pavilion is open to the public. To honor an educator or attend the luncheon, visit online. 
The college's 2020 "Distinguished Honorees" and their awards are:
Distinguished Education Leadership Award: Ellen Junn, president of California State University, Stanislaus
Distinguished Alumni of the Year Award: Zoila Gallegos '13 (M.S. education-reading), assistant principal at Brookhurst Junior High School in Anaheim
Distinguished Alumni of the Year Award: Tracy Siudzinski '08 (M.S. instructional design and technology), manager of learning and development at SchoolsFirst Federal Credit Union
Distinguished Education Excellence Award: Westminster School District
Distinguished Education Partner Award: Bonnie Gillman, founder and executive director of the Grandparent Autism Network and Family Autism Network Program
Distinguished Education Community Partner Award: Alumnus Dan Black '67 (B.S. physics), trustee of the Black Family Trust
 
Registration for the event closes Friday, Feb. 21. For more information, contact Lisa Miller at limiller@fullerton.edu or 657-278-2897. Teacher Created Materials is the event's presenting sponsor.