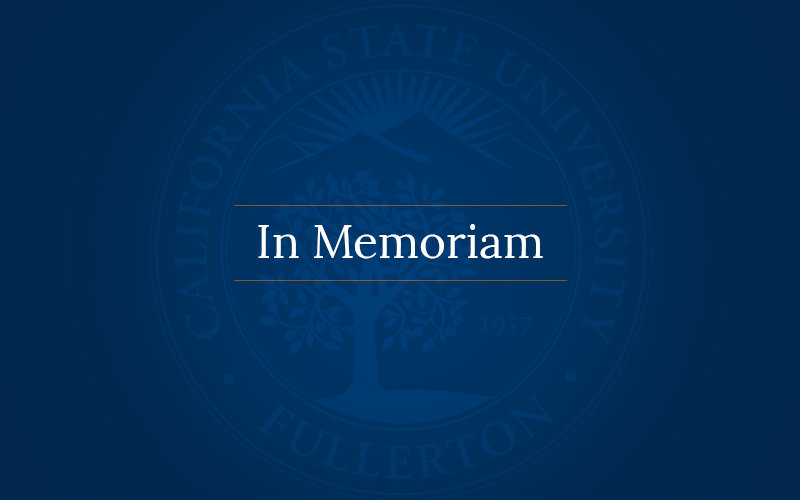 Remembered for his "sharp wit, keen perceptions and remarkable memory," Robert R. Hodges, professor emeritus of English and comparative literature, died Feb. 21 at the age 91.
Hodges joined Cal State Fullerton's Department of English in 1965 and retired in 1993. During his 28 years of service, he taught American literature classes as well as undergraduate and graduate classes on the modern novel. An expert in the work of Polish-British novelist Joseph Conrad, Hodges penned a book called, "The Dual Heritage of Joseph Conrad."
In addition to teaching and writing, Hodges served the campus in such roles as English Department graduate adviser, and member of both the Professional Leaves Committee and University Writing Board.
Hodges received his bachelor's degree from Valparaiso University, his master's degree from the University of Missouri and his doctorate from Stanford University.