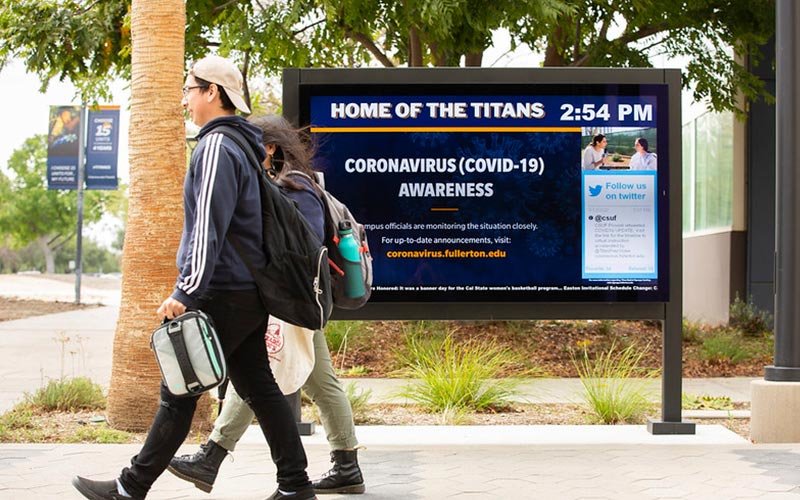 Life is a little different today at Cal State Fullerton.
Faculty are teaching via Zoom while Information Technology staff are busy working to equip the campus community with computers and access to their everyday work files. And students are busy learning how to switch to virtual classrooms and cope with the uncertainty of a worldwide pandemic. University Photographer Matt Gush offers up moments in time from this first week as the university prepares to shift to online instruction and temporary telecommuting for faculty and staff.
Follow us on social media and also stay current with updates at Coronavirus (COVID19) Information.