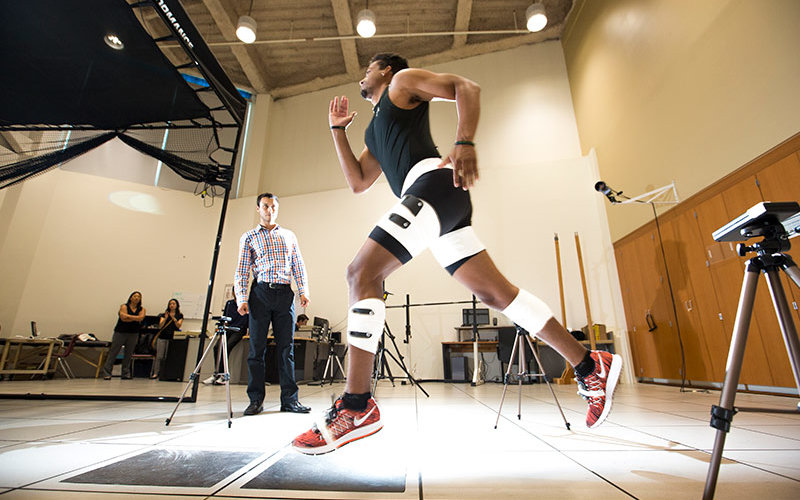 Students from around the world could soon be attending classes at Cal State Fullerton, gaining additional knowledge and skills in sports science, thanks to a new program offered by the Department of Kinesiology, and Extension and International Programs.
The 16-week program begins Aug. 23 and includes five courses — ranging from applied sport psychology and biomechanics of musculoskeletal injury to nutrition for exercise and performance — taught by university faculty with close ties to professional athletes, teams and industry experts.
Instructors like Scott Lynn , professor of kinesiology, co-director of the university's Center for Sport Performance  and a golf biomechanics research who works with top golfers and coaches.
"This is a great opportunity to reach out to future biomechanics researchers, educators and coaches from throughout the world," says Lynn. "By having these international scholars attending courses on campus, our students gain a different perspective on the world of sport science. They also have a great opportunity to network and develop connections with other professionals in their field."
More information about the program is available at http://international.fullerton.edu/sports-science.