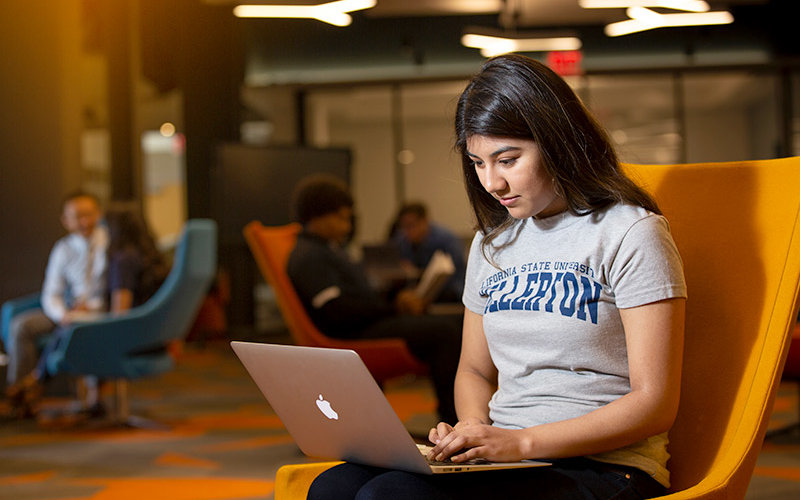 When two professors at Cal State Fullerton set out to study the types of students more likely to enroll in online courses and the factors that affect their success in them, they had no idea how timely their research would be, as schools across the U.S. are now engaging in online learning due to the coronavirus.
Sinjini Mitra, associate professor of information systems and decision sciences, and Gerard Beenen, professor of management and associate dean of community engagement and faculty and staff development at Mihaylo College of Business and Economics, found that self-directed students are more likely to both enroll in and succeed in online classes.
However, in the current situation where students do not have a choice about online learning, the research points to the importance of being clear up front with students about the structure of the online class and sharing tips on behaviors needed to succeed (e.g., time management and self regulation).
Beenen recommends that instructors "provide a broad variety of learning activities to help keep students focused and engaged. You can't hold people's attention for two hours in a video lecture."
"A Comparative Study of Learning Styles and Motivational Factors in Traditional and Online Sections of a Business Course" was recently published in INFORMS Transactions on Education.