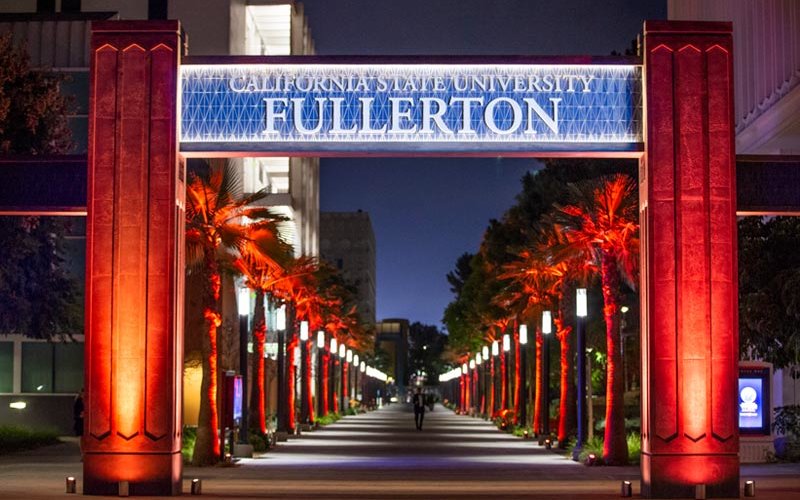 Cal State Fullerton was recently notified by the WASC Senior College and University Commission (WSCUC) that it will receive a full and maximum 10-year accreditation after a rigorous review process that required deep campus engagement in multiple phases.
The WSCUC accreditation is a voluntary, non-governmental, peer-based form of quality assurance at the institutional level. To receive or reaffirm accredited status, institutions must demonstrate that they are in compliance with state and federal law and meet the accrediting association's standards as outlined in the WSCUC Handbook.
Why does accreditation matter? There are a number of reasons including:
Certification, validation and recognition by peers
Student and parents' confidence in the institution
Student ability to transfer credits
Competitiveness in grant applications
Eligibility for federal financing options (e.g. financial aid)
"I want to thank and recognize our amazing faculty, staff and students," said President Fram Virjee in an email to the campus. "After all, it is your work and leadership that is highlighted throughout our WSCUC Institutional Report; your achievements and rigor that so impressed the commission in our reviews; and your vision and academic excellence that ultimately led to the full, maximum 10-year accreditation.
"One of the WSCUC senior leaders informed us that only a very small percentage of the institutions they review earn the full, maximum 10-year accreditation — putting CSUF in exceptional territory," he added.
Among the areas that WSCUC lauded included assessment infrastructure, campuswide commitment to student success, managing enrollment, robust and successful shared governance, and "faculty engaged in pedagogical practices and curricular design that maximize the potential for effective student learning." Other areas included developing a 15-year master plan, along with a comprehensive campaign to assist in the funding and building of infrastructure initiatives, as well as the university's strategic plan for 2018-23.
WSCUC accreditation affirms the educational community, the public, and other groups and organizations that the accredited institution has met high standards of quality and effectiveness.
"Our last accreditation was in 2012 and at that time WSCUC indicated some areas where we needed improvement," said Pam Oliver, provost and vice president for academic affairs. "Our entire campus community should be very proud because they all have worked very hard to address those areas, such as assessment, advising and strategic planning. WSCUC recognized the progress by granting the full 10-year accreditation."