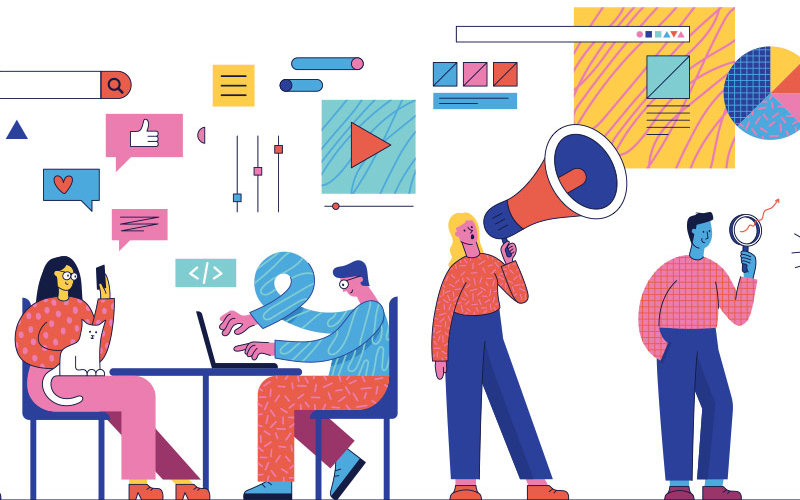 For the first time in its 42-year history, Cal State Fullerton's Comm Week will be held virtually April 20-24. The event will feature pre-recorded videos of more than 20 professionals from a variety of communications specialties sharing their career insights and wisdom.
The Comm Week 2020 schedule includes links for the video presentations, which will go live on the dates and times listed. Free and open to the public, the conference is organized by communications students in the "Event Planning and Management" course.
Speakers this year include professionals from such organizations as the Los Angeles Times, the Los Angeles Lakers and PBS SoCal, as well as the following Titan alumni:
Kayla Baker '19, Till Dawn Group
Kanoe Flores '18, Global Genes
Alan Huerta '17, ESPN Los Angeles
Lindsay Kwek '10, Universal Studios Hollywood
Karlo Sy Su '10, ESPN Radio Los Angeles
Tucker Tashjian '15, ESPN Los Angeles
Alyssa Van Doornum '14, ESPN Los Angeles
Learn more and get the latest schedule updates at the Comm Week 2020 online site or follow the event on Facebook, Instagram (@csufcommweek) or Twitter (@CSUF_Commweek). 
Contact: Karen Lindell, klindell@fullerton.edu