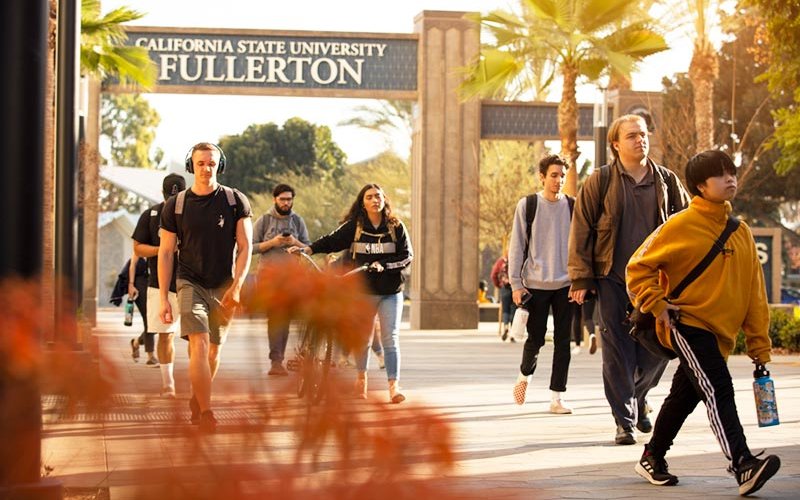 To help address the extraordinary challenges of COVID-19 and to encourage Titan students to persist and complete their academic course work this semester, Cal State Fullerton will institute a temporary modification in our academic grading processes.
The university's Associated Students Inc (ASI), Academic Senate Executive Committee, the Academic Senate, deans, faculty, staff, students and the administration have agreed the modification will empower students with an option to move any and/or all of their spring semester 2020 courses from a letter grade to credit/no-credit (CR/NC). Unlike most credit/no-credit selections, this instance allows students this option after they learn their grade in the course, thereby allowing them to choose the grading option that best suits their situation — either a letter grade or a CR/NC.
President Fram Virjee and Provost Pamella Oliver announced this to students, faculty and staff with a 3 p.m. statement and emails. The announcement and Frequently Asked Questions for students, and for faculty/staff are posted on the university's Coronavirus (COVID-19) Information site.
View the announcement here.
View the FAQs for students here.
View the FAQs for faculty here.
Contact: Cerise Valenzuela Metzger, cmetzger@fullerton.edu