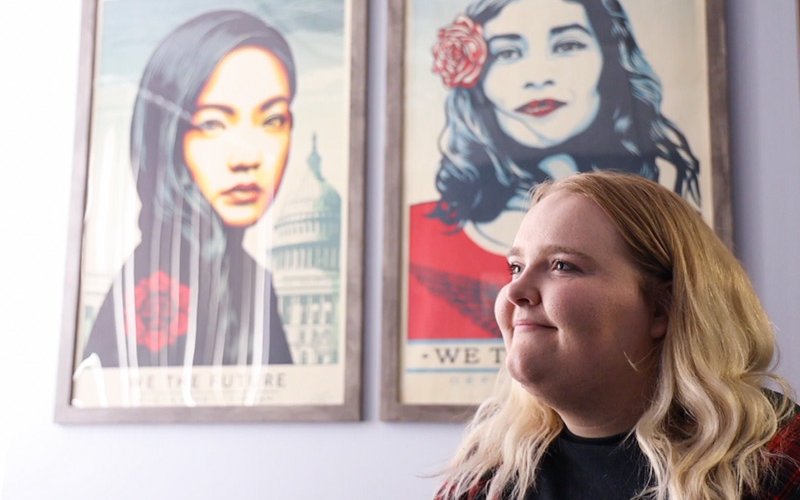 Meghan Waymire is the first in her family to attend college.
The political science major decided on joining the Titan family after taking a campus tour with her father. Four years later, she is thriving at the university having served as the 2018-19 Associated Students Inc. chief governmental officer and a Panetta Congressional Intern last year.
"I chose Cal State Fullerton not only because of its affordability but because of the vibrant and inclusive environment that I witnessed as early as my first campus tour," Waymire said. "I'm finishing my fourth and final year as a political science major and firmly believe that the education and experiences I've received have prepared me for what's next."
 Learn more about Waymire's journey in this week's installment  Titans of Promise, a weekly video series that features the university's diverse students and their educational journeys. The series will showcase a student every Tuesday on the homepage banner. 
If you know a student who has a story that we can share with our campus, please send a nomination to mimahi@fullerton.edu or jboyd@fullerton.edu. Include contact information and a few sentences why you think this individual would make a Titans of Promise candidate.