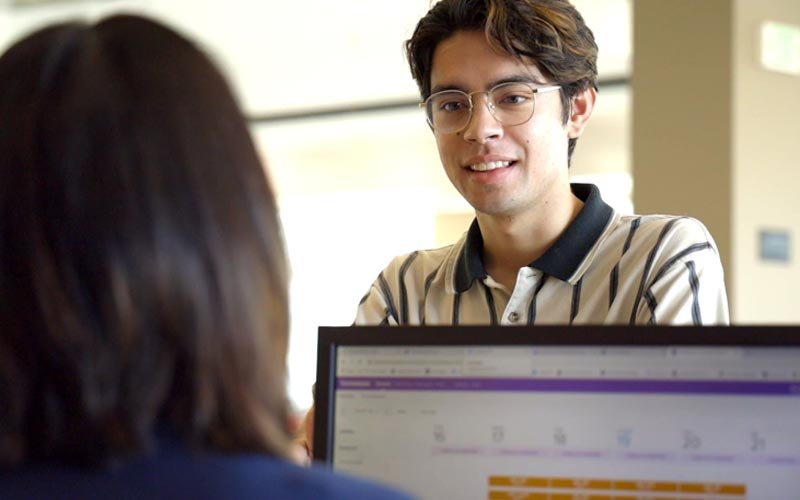 Communications major Jacob Fry's Cal State Fullerton story is like many first-year Titans. Fry lived in northern California and coming to a school 350 miles away was daunting. No friends, an unfamiliar landscape and an uncertainty about what college was all about.
Today, Fry, is a campus leader in Associated Students Inc., working on major events like Spring Concert and other student-oriented programming.
Fry's story is the first installment of Titans of Promise, a weekly video series that features the university's diverse students and their educational journeys. The series will showcase a student every Tuesday on the homepage banner. 
If you know a student who has a story that we can share with our campus, please send a nomination to mimahi@fullerton.edu or jboyd@fullerton.edu. Include contact information and a few sentences why you think this individual would make a Titans of Promise candidate.