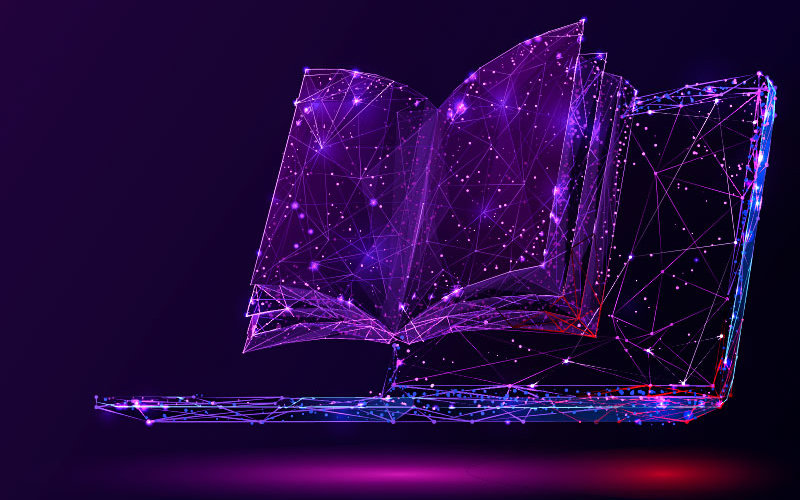 Designing and teaching digital instructional content is more than recording a PowerPoint lecture and posting it online.
For alumnus Daryn Bryden, he wanted to learn research-based approaches to developing online training and instruction. He enrolled in Cal State Fullerton's graduate program in instructional design and technology, broadened his skills to create online teaching materials — and landed a job promotion at Apple.
"Because of the software skills that I learned while a student in the program, I was offered my position," said Bryden, an instructional designer in procurement. "The program gives you real-world experience to become an instructional technology leader."
Launched in 2002, the university's first fully online degree program prepares students to design and develop training tutorials and instructional videos for elementary and higher education students to adult employees across industries. The program, offered in the College of Education, is geared for professionals working in education, corporate settings and the military.
Students and alumni have careers at companies such as Disney, Apple, Google, Yahoo, Tesla, financial institutions, airlines, schools and universities — any company or organization that needs to train their employees.
"The degree program is designed for individuals who wish to further their skills and knowledge in the direct application of technology in teaching, training, education and curriculum development," said Cynthia Gautreau, the program's director and associate professor of elementary and bilingual education.
"Individuals who wish to change careers find the degree beneficial to their current and future career prospects. Alumni share that they advanced in their careers, were offered new positions and learned new strategies and theories to support their careers."
Bryden, a former music teacher who earned a master's degree in instructional design and technology in 2018, shared that the program instilled an in-depth knowledge of adult learning principles and instructional design models, which he applies in his daily work. He designs online, web-based, virtual training for Apple's global supply and product managers. These include thousands of employees at the company's headquarters in Cupertino, as well as those in China, Vietnam, Japan and India — anywhere Apple products are assembled.
"I'm now working from home, although my job can be done most anywhere," he said. "The most challenging has been collaborating with others via video chat, instead of walking by their offices or stopping by their desks."
Working From Home During Pandemic
Many professionals from the program telecommute, so in these challenging times of workplace closures, their work schedules have not been impacted, Gautreau said.
"Our students are well versed in online education and continue to work and learn uninterrupted," she said. "Jobs in instructional design will maintain a strong presence compared to many that are negatively affected by the pandemic."
In today's virtual world, there continues to be a high demand for instructional designers due to the increase in the use of online learning, Gautreau added. To meet this demand, two instructional design certificate programs also are offered.
Instructional designers are needed in many sectors due to the current mandated isolation policies, which necessitate the implementation of online learning in education and private industry.
"Many people thrust into the roles of developing and delivering online learning don't have the background or experience to do it efficiently and effectively. It's important to have experienced instructional designers providing guidance and support for this critical process," Gautreau pointed out.
In the two-year, five-semester program, students learn to design and develop digital instructional content by applying theories, new instructional strategies and design concepts in the development process, including best practices to teach to adult learners.
Over the years, the program's curriculum has evolved to align with the latest technological advancements. For example, video game strategies, and augmented reality and virtual reality concepts are now part of the coursework.
"There have been major changes in technologies that support instructional design, therefore, we modify our content to remain current," Gautreau said.
Visit the program's website for more information.
Contact: Debra Cano Ramos, dcanoramos@fullerton.edu