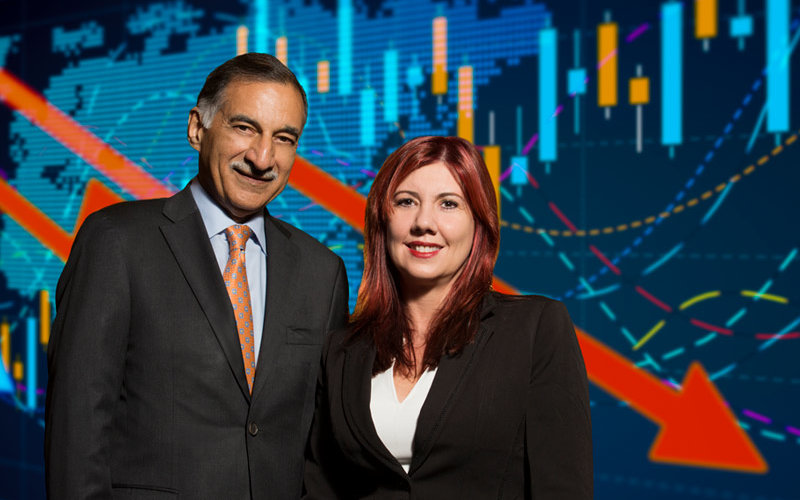 "Making predictions is both an art and a science — a difficult task under the best of circumstances," cautioned Anil Puri, director of the Woods Center for Economic Analysis and Forecasting at Cal State Fullerton.
Amid a global health crisis such as the COVID-19 pandemic, forecasting is even more formidable. However, Puri and center co-director Mira Farka remained optimistic about the American economic engine in the long term, while acknowledging unprecedented challenges in the short and medium term, during their annual spring economic forecast. 
While the "Great Disruption" — a moniker coined by Farka in keeping with the terminology of the Great Depression and Great Recession — will result in unprecedented declines in national gross domestic product, employment and consumer spending during the second quarter of 2020, they expect a W-shaped recovery by the end of 2021.