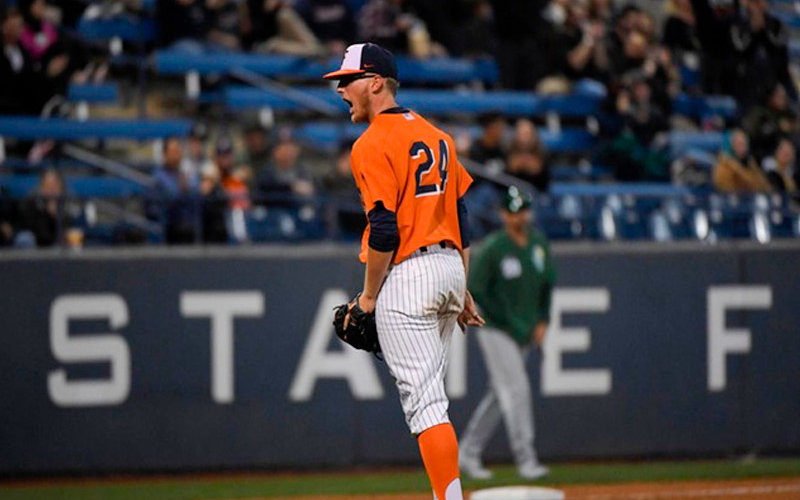 By Bill Sheehan 
It's been a challenging spring for Tanner Bibee.
The Cal State Fullerton pitcher was having a career year when the coronavirus pandemic abruptly ended the 2020 college baseball season. Bibee, a junior, had a 2.73 ERA in 29 2/3 innings with 33 strikeouts and just five walks.
Like other students, he's gotten used to taking classes remotely. And he's been working out daily to stay in baseball shape as he prepares for the Major League amateur draft.
In a cost-cutting move, MLB reportedly will slash its 2020 amateur draft from 40 to five rounds. College juniors who aren't among the 160 players drafted will face this decision: Sign with one of the clubs for a maximum of $20,000 — the cap last year for undrafted players was $125,00 — or return for their senior year.
The 21-year-old Bibee has been getting advice from family and friends. "Basically, people are saying, 'If you get what you want, go. And if you don't get it, stay in school,'" he said.
Besides being the Titans' top professional prospect, Bibee (pronounced BUY-bee) has excelled in the classroom. The communications major has a 3.4 grade point average and has been recognized for his academic and athletic achievements.
Continue reading in Titan Athletics.