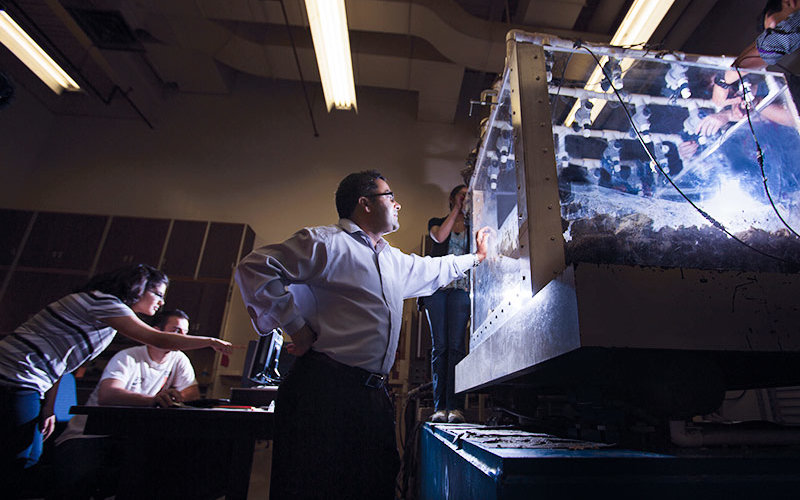 Binod Tiwari, professor of civil and environmental engineering, and associate vice president for research and sponsored projects in the Division of Academic Affairs, was recently elected to the national executive board of the Council on Undergraduate Research. The three-year appointment begins this summer. 
"Your selection is a testament to your many years of service to CUR, your commitment to undergraduate education in general and undergraduate research in particular, and your superb professionalism," said Linda Blockus, chair of the nominations vetting committee for CUR. 
Tiwari has chaired CUR's engineering division since 2017 and serves as vice president of the International Consortium on Landslides. He has mentored more than 250 undergraduate researchers and is active in community and international collaborations that provide opportunities for undergraduate research.
The Council on Undergraduate Research supports faculty development for high-quality undergraduate student-faculty collaborative research and scholarship. More than 700 institutions and more than 13,000 individuals belong to the organization. CUR believes that the best way to capture student interest and create enthusiasm for a discipline is through research in close collaboration with faculty members.
Contact: Valerie Orleans, vorleans@fullerton.edu