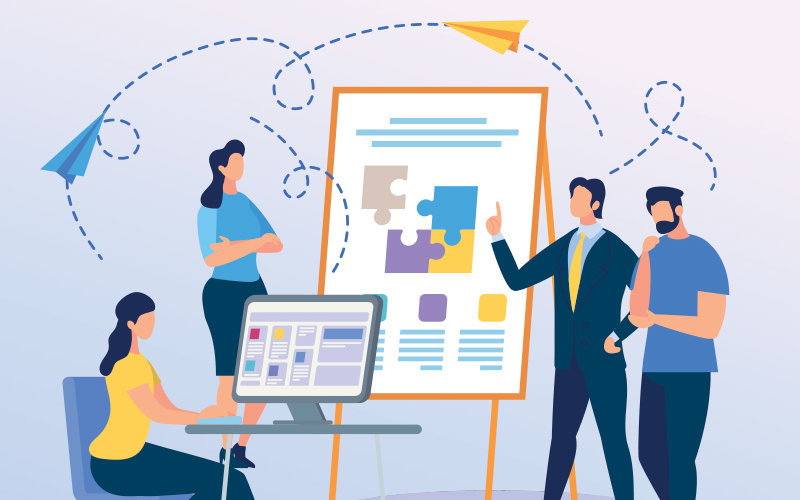 Yet another first-place win in the National Small Business Institute Consulting Project of the Year Competition brings Cal State Fullerton's total to a lucky 13. CSUF has finished in the top 10 an impressive 36 times since 1991.
The six-person team of graduate business students was composed of:
Nicholas Borrelli '19 (MBA-management)
Thomas Chan '19 (MBA-finance)
Minh Dang '19 (MBA-information systems)
Corvin Macapinlac '19 (MBA-marketing)
Matthew Nelson '14, '19 (B.A. business administration-marketing, MBA-marketing)
Kaelyn Serna '14, '19 (B.A. business administration-finance, MBA-finance)
They provided advice to LapWorks Inc., a Rancho Cucamonga-based company offering ergonomic solutions such as lap desks, carts and stands for technology use.
"The owner of LapWorks wanted to retire and sell the business to the general manager, but he wanted to make sure they had good direction before he left," explained Serna. "They had issues with understanding markets they could access and other delivery channels."
Dang added, "We surveyed potential customers extensively to understand the market and the client's problems. From these insights we developed several ideas, ranging from new product development to new distribution channels to online marketing. We developed a plan of action to make LapWorks create better products and attract more customers."
The semesterlong consulting project is the crown jewel of the MBA capstone course taught by Lorenzo Bizzi, associate professor of management and faculty adviser for the winning team.
Using all of the business knowledge they have acquired throughout their degree program, students "test their solutions through confirmatory data analyses and present actionable, precise and measurable recommendations for improvement, with solid estimates of their impact on the performance of the company," explained Bizzi. "They are very engaged in the process and learn a lot from it."
Dang, who now works as a business development manager in Vietnam, believes the team won the competition due to its talented group of individuals bringing complementary skill sets to the table. He recalls the long hours they put into the project, but says they thoroughly enjoyed working with the client and Bizzi.
Serna also was glad for the experience, relating that the group work was tough but helpful. In her current role as a bank regulator for the U.S. Department of the Treasury, she works in teams all the time. "It's nice to have the experience in school before you do it in the real world," she shared. "I'm very proud we won."
Contact: Karen Lindell, klindell@fullerton.edu