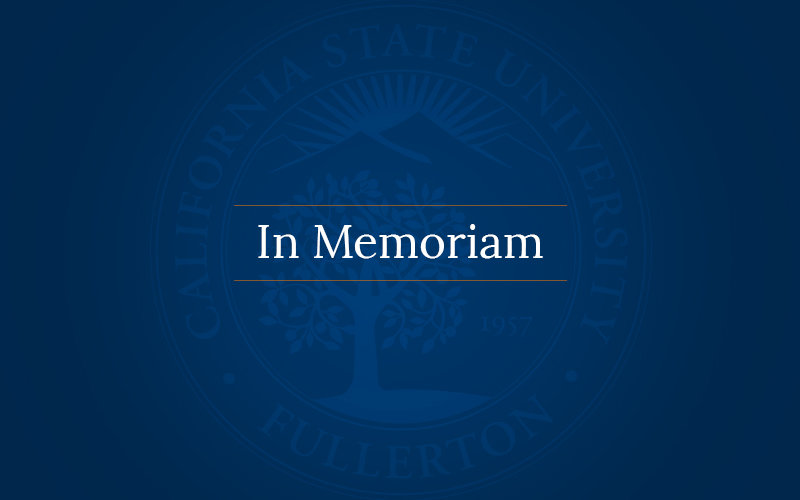 Gerald P. "Jerry" Rosen, professor emeritus of sociology who served Cal State Fullerton for 40 years, died July 15 at the age of 78.
During his time at the university, beginning in 1969, Rosen taught thousands of students. Colleagues recall how he "loved CSUF" and remained involved with the university even beyond his retirement, returning for such events as Founding Titans reunions.
As a scholar, Rosen is remembered for his groundbreaking study of Chicanos and activism. The "Chicano Students in Los Angeles" longitudinal study, in which he interviewed student activists involved with the Chicano movement in Los Angeles in 1968 and then again 10 years later, is housed in the university's Lawrence de Graaf Center for Oral and Public History.
Rosen received his bachelor's, master's and doctorate degrees from UCLA. He is survived by his wife, Barbara Rosen; son, David Rosen; grandchildren, Maribella and Judah Rosen; and sister, Maureen Rosen-Raynes.