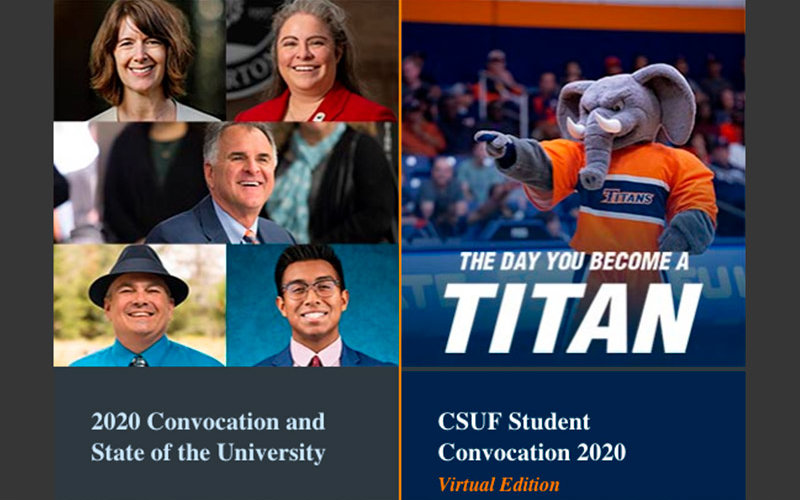 Not only will Cal State Fullerton hold its first-ever virtual convocation this year, but there will be two separate events. 
While the 2020 Convocation and State of the University address is designed for faculty and staff, all are welcome. Likewise, the CSUF Student Convocation 2020 is open to all.
At the first convocation, scheduled for Thursday, Sept. 10 at 11:30 a.m., faculty and staff are invited to virtually meet Provost Carolyn Thomas, and hear from Vice President for Student Affairs Tonantzin Oseguera, ASI President Marcus Reveles and Academic Senate Chair Steve Stambough. President Fram Virjee will also deliver the annual State of the University address. 
The second convocation production, designed to celebrate the new academic year with students in mind, will be held Wednesday, Sept. 16, beginning at noon, and will feature a unique tour of the campus to better acquaint students with all the services the university provides … as well as provide some special not-to-be-missed highlights.
Viewers can watch through YouTube and/or use closed captioning at fullerton.edu/convocation.
Contact: Valerie Orleans, vorleans@fullerton.edu