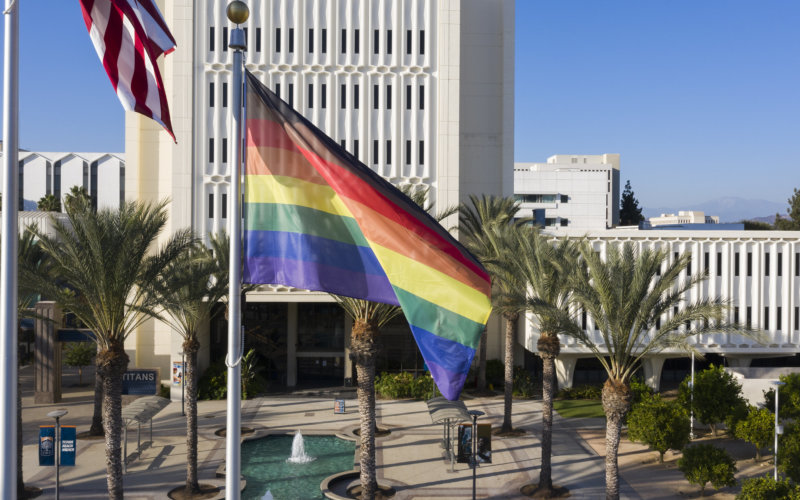 Cal State Fullerton's LGBT Queer Resource Center will open a Gender Affirming Closet to provide a free, on-campus clothing resource for transgender, non-binary and gender non-conforming students.
"The Gender Affirming Closet is a resource where students can feel empowered to express themselves authentically," said Nat Betancourt Arellano, coordinator of the LGBT Queer Resource Center.
The Gender Affirming Closet, located at the center in Room 189 of Pollak Library, is set to open in the fall semester, starting Friday, Sept. 3. Students will be able to access the closet by appointment through the center's website or during open hours on Fridays, with times to be announced.
"While the Gender Affirming Closet will operate, in general, on an "equitable over equal" approach, we also want to ensure as many students as possible have access to our stock," Arellano said. "For this reason, we will allow students to take home up to two outfits per month for free."
For more informaton or to donate clothing items, visit the LGBT Queer Resource Center website or contact Nat Betancourt Arellano at natbetancourt@fullerton.edu.