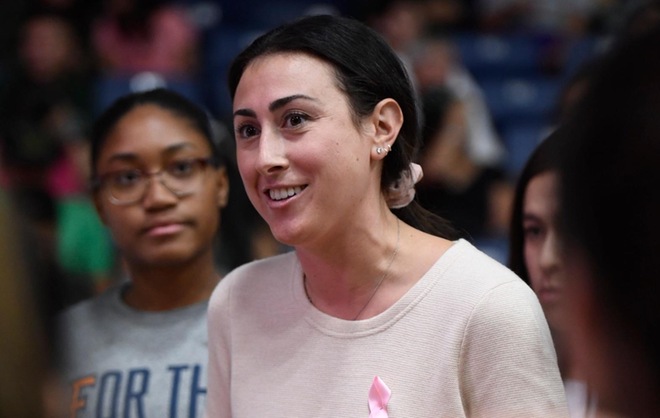 Cal State Fullerton Athletic Director Jim Donovan announced on Tuesday that Nicole Polster has been named interim head volleyball coach. The eighth head coach overall in program history while being the first APIDA/Hispanic head coach.
She succeeds Ashley Preston, who accepted the head coach position at the University of New Orleans.
The 2021-22 season will be Polster's third with the program as she served as an assistant coach the last two years.
Polster's presence made an immediate impact on the program. In her first year, 2019-20, the squad had a huge turnaround season, finishing the year with a 12-15 overall record, going 4-12 in conference.