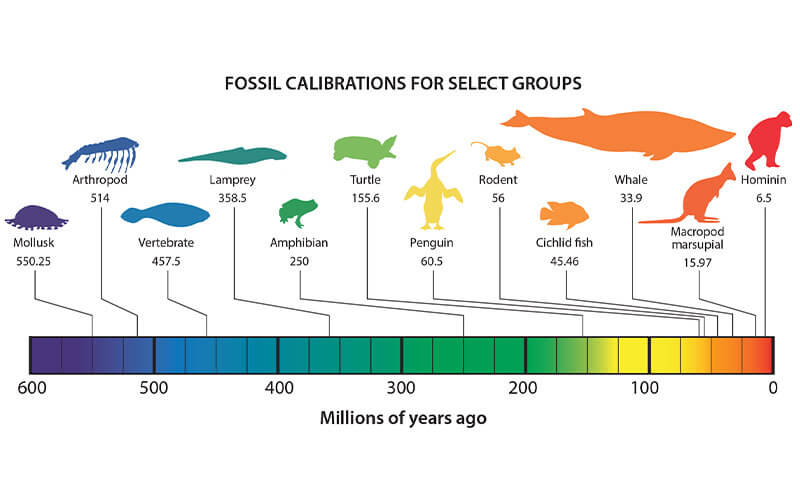 A new online database of fossils becomes available today (Feb. 24), a result of a collaborative, global effort co-led by James Parham, assistant professor of geological sciences. 
The Fossil Calibration Database connects data from the fossil record and DNA sequences to estimate the origination times of key groups of plants and animals. "This exciting field of study, known as divergence dating, is important for understanding the origin and evolution of biodiversity, but has been hindered by the improper use of data from the fossil record," Parham explains.
The database provides molecular biologists with paleontologist-approved data for organisms across the tree of life. An initial collection of 140 fossil calibrations provides minimum ages for groups as varied as mollusks, 532 million years ago — to penguins, 60.5 million years, and humans, 6.5 million years. Now that the database is in place, paleontologists around the world can contribute to more fossil calibrations.
The database, developed by the National Evolutionary Synthesis Center, was supported by a grant from the National Science Foundation.