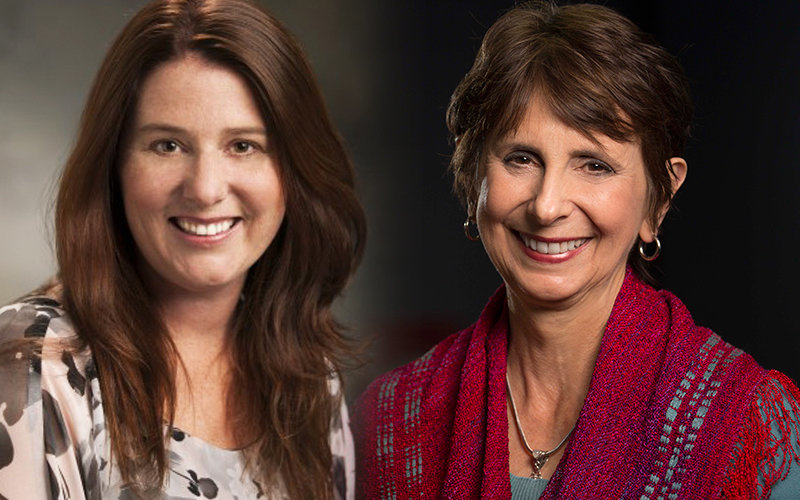 What:
"Building Inclusive Practices In and Through Arts Education" is the theme of a
Jan. 30 conference presented by the College of Education to promote the arts in preK-12 curriculum. The second annual conference, sponsored by CSUF's SchoolsFirst Federal Credit Union Center for Creativity and Critical Thinking, is open to the public.
When:
Saturday, Jan. 30, 2016

8 a.m.–3 p.m.
Where:
Cal State Fullerton, Titan Student Union, Portola Pavilion

800 N. State College Blvd., Fullerton, 92831
Program Highlights:
8:45 a.m. – Keynote address by CSUF alumna Kathleen Switzer, '97, '99 (B.A. theatre arts, single subject credential-English). Switzer, a teacher at El Dorado High School in Placentia, will discuss inclusion through arts education, based on her classroom experiences. 
9:30 a.m. – CSUF alumna Samantha Rickrode '14, '12 (M.S. in education-elementary curriculum and instruction, multiple subject credential), will present a workshop on "Visual Art Integration to Foster Language and Literacy Development."
"Most educators state that art takes up too much time, is too expensive or they need to be an arts expert. My topic discusses types of strategies that can be integrated into the mainstream content standards," said Rickrode, who has taught kindergarten. "The strategies are inexpensive, and can be taught by all general education teachers. The strategies are used as a tool to foster primary students' language and literacy development."
Workshop sessions will be held on other topics such as Common Core State Standards and the arts, STEAM (science, technology, engineering, arts and mathematics) and arts and civic engagement.
Cost:
$25 for individuals and $15 for students
Registration:
Regsitration is now closed.
Partners:
Department of Elementary and Bilingual Education, Club TEACH
 and Segerstrom Center for the Arts
More Info:
Visit the conference website.
Media Contacts:
Sharon Chappell, College of Education, 657-278-8493
Debra Cano Ramos, 657-278-4027