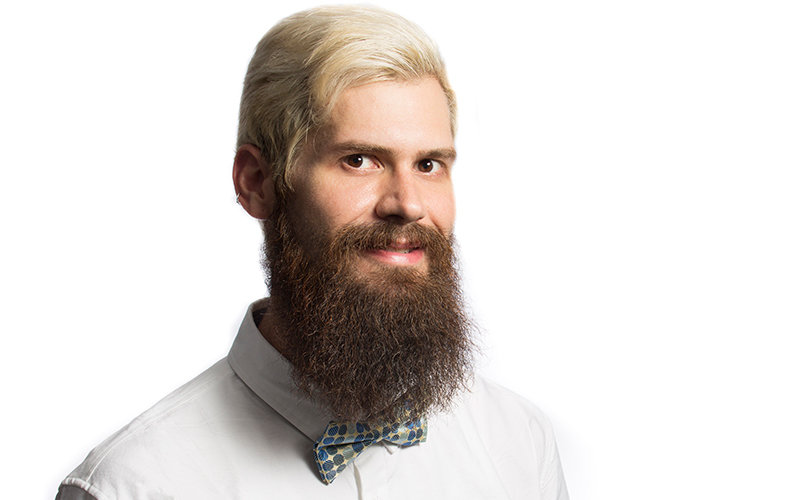 Among those who joined the College of Communications last fall in the Radio-TV-Film Department is Hunter Hargraves, whose research interests focus around modern culture and media, particularly narrative and reality television, cell phone cultures, feminist and queer media cultures, HIV/AIDS cultures, and histories and theories of neoliberalism. The assistant professor's teaching interests include comparative media history and theory, television and digital media studies and American popular culture.
The scholar earned a doctorate and master's in modern culture and media from Brown University, and a bachelor's degree in history and political science from Stanford University.
Why did you pursue the opportunity to join the Titan community?
I was interested in coming to Cal State Fullerton because of a campus culture that included students' enthusiasm for learning, engagement with diversity and commitment to social justice.
What do you most look forward to now that you're here?
Now that I'm on campus, I look forward to learning from my students and fellow faculty members.
What areas of continued scholarship and research are of particular interest to you?
I am interested in studying reality television and American television history, as well as feminist and queer media cultures. I am working on a book titled "Viscerally Uncomfortable TV: Affective Spectatorship and Televisual Neoliberalsim."
What are some of your outside activities, hobbies or interests?
I enjoy cooking – especially fermentation – and cycling, tattoos and bow ties.